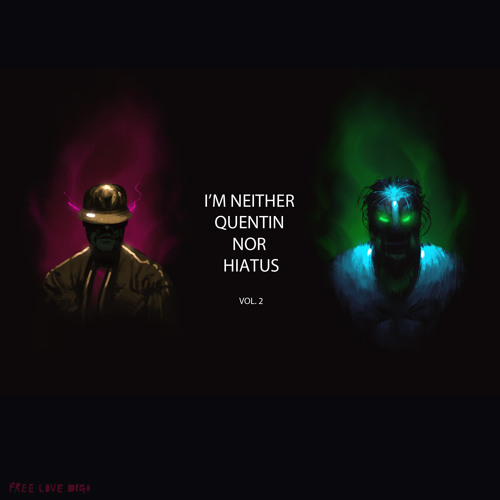 US beatsmith and sonic experimenter extraordinaire Quentin Hiatus returns with the second volume of his split LP, I'm Neither Quentin Nor Hiatus. After the mostly experimental and introspective sounds of the excellent Vol. 1, the second instalment seems to shift focus towards the dancefloor while keeping that trademark QH playfulness when it comes to sitting slightly outside convention.
There's certainly plenty of variety on show here; After Image kicks things off with a hypnotic slice of rolling, tech-edged D&B, while Always Sunny immediately flips things around into a moodier and more techno inspired groove. Elsewhere we're treated to lower tempo garagey vibes on the fantastically groovy Danny Tanner, jacking house on Steppin Out and scuzzed up footwork on Edison before I Stop closes the album out with a slice of IDM-infused halftime hip-hop.
If Vol. 1 was the sound of a man's innermost thoughts and feelings wrapped in an eclectic array of electronic instrumentation, Vol. 2 is that same man jumping out of the armchair and heading straight to the dancefloor to throw some mean shapes. Another thoroughly enjoyable outing from a producer who constantly impresses us here at the Dojo. Check out the clips below and hit up your favourite digital outlet to grab the LP now!