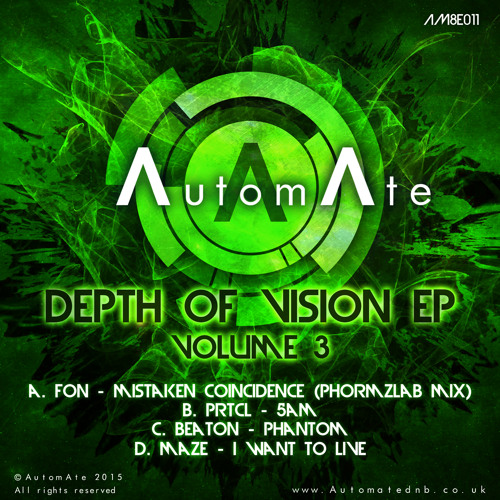 AutomAte present the third volume of their Depth Of Vision EP series with four new tracks from up and coming producers in the scene. Fon serves up some nice chunky breakwork on Mistaken Coincidence, while Beaton provides the release's most up front track in the form of the absolutely rolling Phantom.
The standout tracks of the EP for us here at the Dojo come from PRTCL and Scottish newcomer Maze. The former dishes up a weighty tech groover in the form of 5am, a track which should be more than capable of working the floor regardless of the precise hour on the clock. Maze meanwhile delivers the superbly wonky I Want To Live, chopping the breaks and throwing down glitched out FX left, right and centre. Tasty!
As usual you'll be able to find this at all good digital outlets come release day on Monday, so check out the clips below and keep your eyes peeled!