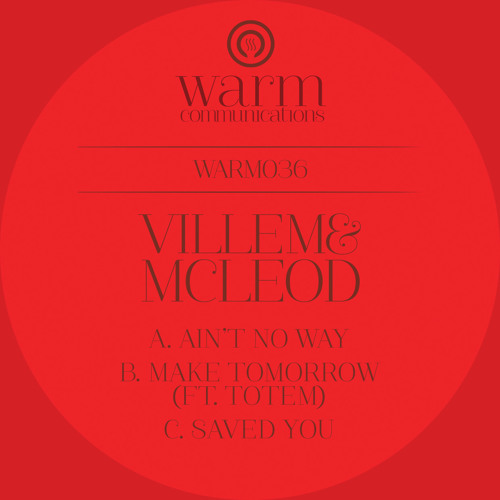 Villem & McLeod continue their extremely fruitful collaborative efforts with a new selection for esteemed US imprint Warm Communications. Ain't No Way builds the tension with lush but faintly ominous synths before an old school combo of big whomping bass and tough breaks kick the tune into orbit. Heft!
Make Tomorrow follows in the footsteps of Inner Revolution, showcasing the duo's knack for crisp liquid rollers; soft piano, well articulated breaks and warm sub are the order of the day here, but the track is definitely far more than the sum of its parts. Last up, Saved You takes things grimey once again with a dark stepper to close the EP.
Neither Villem & McLeod nor Warm Comms have disappointed lately and this release is no different – look for it on 12″ (with the first 100 copies being white & red marbled) and digital from June 29th.