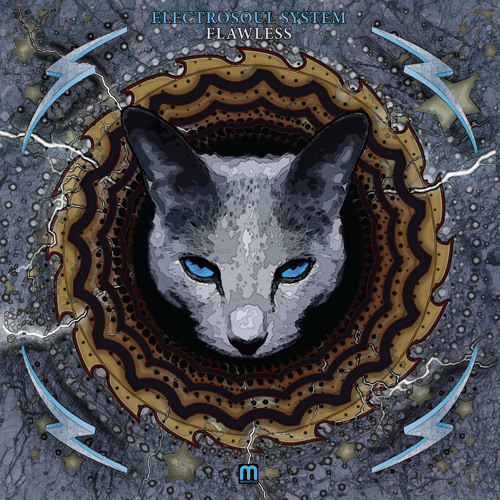 Russian producer Andrey Burtaev has been making his mark on the D&B scene as Electrosoul System for a decade now, honing his craft with releases for Fokuz, Subtitles, Spearhead and more. His latest venture sees him turning in his second full length LP for Med School, and it's a bit of a treat.
The first thing that struck me upon listening to the album was the detail and depth of the tracks; despite all being firmly drum & bass material and all being relatively DJ friendly in structure, there's no laziness in the production, with every bar imbued with the minor variations that elevate a track from club fodder into something worthy of repeat home listening.
There's also a variety in the album which somehow doesn't spoil its cohesion as a body of work; every track sounds related to the last, but the influences and styles that went into the melting pot are wonderfully diverse. Picking favourites on such a strong record is tough, but the frenetic FX chopping of 8th Dimension and the serene, rolling breaks and jazzy licks of Past Time Cruiser stand out in particular.
Overall this is another strong contender for album of the year in a 7 month period that has already seen incredible full lengths from a number of artists both big and small. Check out the clips below and hit up the Hospital Store to grab a copy on CD, vinyl or digital; the album drops Jun 29th.