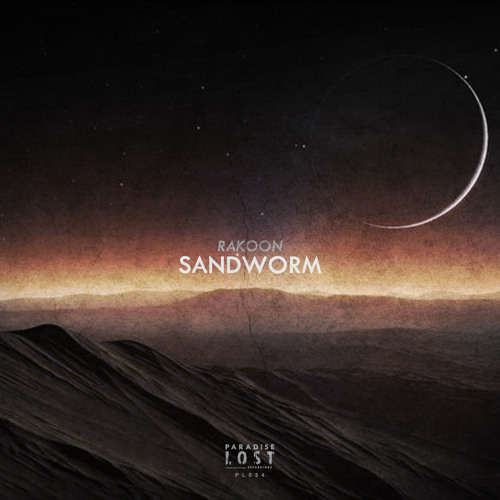 Rakoon is a name I first came across via dark dubstep releases for Excision's Rottun imprint a few years back, and consequently as my interest in the 140BPM sound waned I've not kept track of his work in the interim. It was a pleasant surprise then to hear his latest EP for Paradise Lost, which sees the German producer exploring the 85/170 tempo range with some really nice results.
The darkness and militancy of the sound I remember from a few years ago is definitely still present on this collection. Tracks like Guard and Sleeping Giants explore the halftime sound with heavy kicks, growling bass and bleak atmospherics a plenty. There are also full-roll excursions on Sandworm (easily the EP's most upfront track) and the drumfunk-esque breakwork of Meltdown.
There's also a real finesse to some of the tracks, particularly on the glitchy percussive groove of Filter, with a fine balance struck between softer pads and the darkness of the drums and bass. Safir also deserves a mention for it's slow/fast play between the halftime kick/snare and skittering hat fills; think Om Unit but gloomier. Overall it's a solid EP and I'm hoping to hear more from Rakoon in this vein; check it out below and hit up the Paradise Lost bandcamp to grab a copy now.