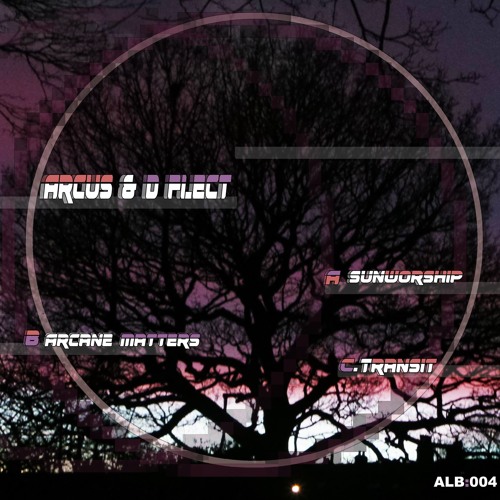 Alchemic Breaks return with their fourth release from promising Yorkshire-based producers Arcus & D Flect. The EP sees the duo experimenting on the fringes of the 170BPM sound with deep synth work and unusual percussion arrangements, and the results make a pleasant change from the usual 2step fodder.
While Sunworship's heavy kicks definitely define it as the punchiest track on the EP it's the other two tracks that really shine, with Arcane Matters blending glitchy autonomic style halftime with intricate drumfunk-esque breaks and bright leads, while Transit goes super deep exploring the semi ambient territory the likes of ASC play with so well.
Overall it's a fine release from two producers who clearly have plenty more to offer the scene. Check out the clips below and watch out for the release dropping at digital stores from July 10th.