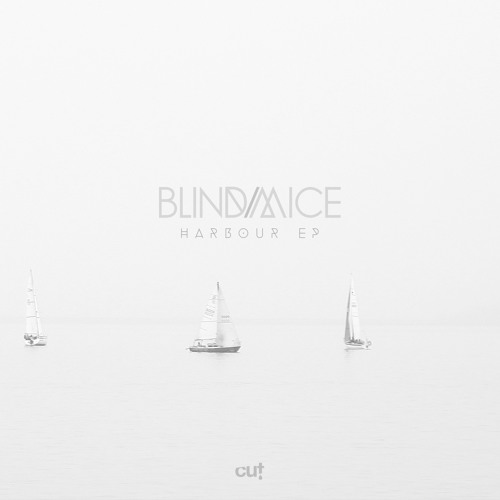 Cut may not be a label you're familiar with, but it's certainly one you should check out if you're keen on the deeper side of electronic music across the genre spectrum. Starting as a free net label but recently changing to a subscription based model, the imprint puts out a wide range of music with an emphasis on emotionality and feeling rather than specific styles or tempos.
Their latest release comes from Blind Mice, a production outfit that I can literally find no further information on at all. Whether deliberately enigmatic or just badly publicised, one thing is sure – he/she/they have a talent for deep, moving compositions and innovative use of sound.
While it's almost impossible to discuss this area of D&B without name-checking dBridge's highly influential Autonomic imprint, the music here actually feels like it has little in common with that experiment beyond the halftime-ish tempo and a "deeper" sound. Where Autonomic was still to some degree club focussed, providing a fusion between Drum & Bass, Dubstep and other influences, the work on this EP feels more inspired by downtempo and film scores (and not in that "we love Vangelis" fashion so many producers are fond of either).
Despite the unified feel of the five tracks here, they move through a fairly wide set of tones. Meitene blends floating, futuristic synth washes with soft vocals for a faintly shoegaze-y opening, while Slipped Disk heads for more dubby territory with skittering percussion and reverb drenched vocal echoes. Harbour keeps the dubby vibe, with warm bass and a fairly minimal aesthetic, but Winter Solo brightens things up again, with more insistent beats and bass layered behind shimmering lead melodies. Last up Got A Feelin' proves to be the most frantic composition, with rapid fire hats and footwork-style repetitive vocal slicing.
Overall the EP provides more proof (as if we needed it) of the near boundless array of musical possibilities within the 170BPM template. I'll certainly be reaching for it over morning coffee again in the future. You can check out previews of the EP below; head on over to the Cut website to subscribe for the incredibly reasonable price of $2 a month, or if you'd prefer to buy the release on its own you can grab it from their Bandcamp.