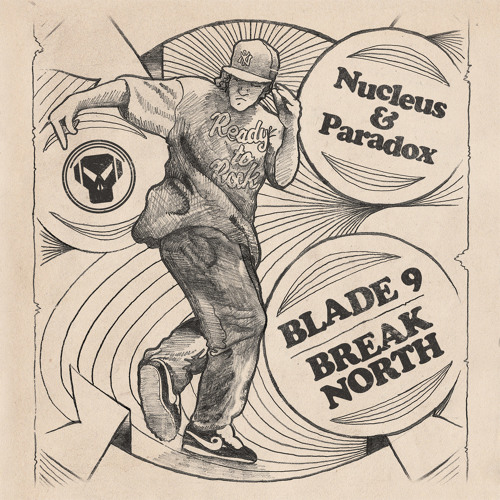 When it comes to chopping up the breaks, it's harder to find a duo more dedicated and skilled than Nucleus & Paradox. Their latest outing sees them landing on Metalheadz with two crisp, dark and dangerous slices of old school tinged D&B which carry that unmistakable 'headz vibe.
Blade 9 is definitely the more upfront of the two tracks, with a relentlessly rolling break pared with big, dirty sub stabs for maximum impact. Over on the flip Break North goes in darker, leaving more space between the beats but slamming down kicks, snares and sub with a dangerous level of menace. This one will shake you in your chest cavity on a proper rig!
Hit up the Metalheadz store to grab this one vinyl including a limited edition A2 print. Noice!