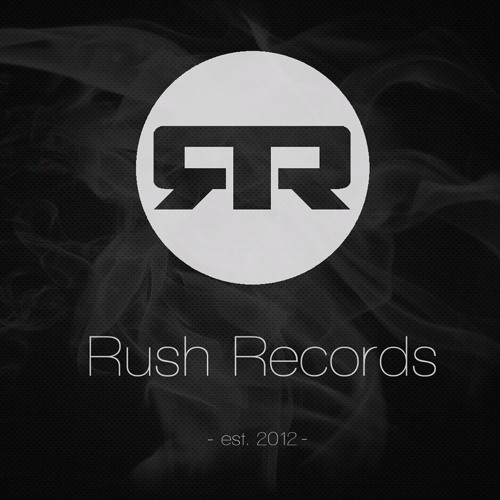 Leeds liquid imprint Rush Records is now enjoying it's third year in the game, with a healthy catalogue of releases and plenty more on the horizon. We figured it was high time we caught the guys for a quick chinwag, so we tapped label bosses Colossus and Transcript for the lowdown on all things Rush.
DNB Dojo: Hi Guys! Thanks for taking the time to answer our questions. Can you each introduce yourselves for our readers?
Colossus: Easy, I'm Toby otherwise known as Colossus, co-director of Rush Records & resident at Jungle Jam & Overflow.
Transcript: Hey, I'm Alex aka Transcript, the other co-director of Rush Records and 1/3 of the team at Overflow.
DD: How did the idea for Rush Records come about?
C: Originally it was a platform to release music from myself and DnBethh as well as some of the music from our friends and affiliates, but since then we've seen some wicked success which I'm very thankful for!
DD: The label has been going for just over three years now, how have things changed and evolved over that time?
C: In 2013 I decided to re-brand the label after a period of inactivity, that's when I decided to take the label more seriously and got Alex involved to help with the re-branding and to hunt out quality artists.
T: Yeah that was fun, I remember way too many conversations about things that could happen, happy to say we've already exceeded a lot of our own expectations. Since 2014 we've been blessed to have our graphic designer Abbie stick with us who always does a fantastic job on our artwork, and more recently Beth (DnBeth) has been helping us out with contracts and a bit of marketing and accounting to help take some of the pressure off.
DD: The back catalogue has grown steadily and is now approaching 30 releases. What's your favourite Rush Records release and why?
T: That's almost like asking a parent to pick their favourite child! But if I had to pick I'd say Seismix – On Earth as it seemed like a bit of turning point for the label and got some really nice feedback, either that or Structure – Confidence as that's just a bag of vibes.
C: Our newest release Lurch – Clouded Judgement for me, it's great to see the support that one's got and to see it getting played out live a few times is a great feeling, I think he's got a very bright future ahead of him.
DD: If you could sign a track from any producer in the scene right now, who would it be?
C: Lenzman.
T: Yeah a Lenzman remix would be rather sweet.
DD: So bringing things up to the present you've got a single coming out from scene stalwart Malaky. How did you hook up with him?
T: We got introduced properly to Malaky through Tokalosh who we'd released Common Ground & Why with previously, he'd made Crossing Paths with Malaky which he sent over and we've kept in good contact from there, he's an absolutely wicked producer who never fails to deliver the goods!
DD: Anything coming up in the way of Rush releases or events you'd like to tell us about?
T: The next release is from Manchester based producer Hosta, a track by himself, Merdz & Jodi that he made a while back, alongside a track by himself with Jessica Avison called Need Some Time.
After that is Malaky's newest release If You Feel with the B side being a fantastic remix of one of our favourite releases, Soul:Motion's Sentiment.
We also have a forthcoming release from a guy who's been with us a while now, Kairos, who has a really deep, minimal liquid style with some production that really pushes our buttons.
C: After that there are a couple of collabs from Soul:Motion & myself alongside a few forthcoming releases on our sub label Haste Audio from newcomers Penn & Move Mode and an EP from Centrik who forms one half of Soul:Motion.
DD: Last up, one track each that hasn't left your record bag recently?
C: I've been rinsing Northern Zone – Abyss for a while, which is out now on Limitless recordings!
T: I've got a mean dub called Repression by Arclight that I'm not sure is ever getting a release, but it's an absolute monster that isn't leaving any time soon.
---
You can check out the next two Rush releases from Hosta and Malaky below; hit up their Soundcloud to check out the back catalogue!