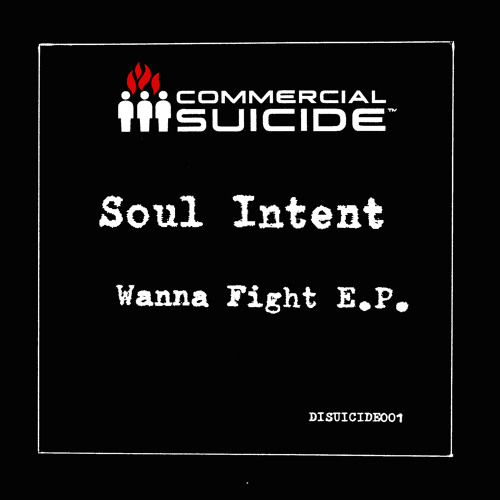 Commercial Suicide are back and that means (among other things) another amusingly spurious press release! This time Klute would have us believe that Soul Intent produced the EP "entirely on a Kindle in his tent on a mountainside using the latest in solar energy technology". I think we'll assume that's a bit of a fib.
Klute's sense of humour aside, the EP offers three solid and entirely distinct tracks worthy of any discerning fan's attention. Funk Lick kicks off the EP with a stripped back tech stepper with (you guessed it…) a hint of funk, while Move Your Body opts for blissful melodies set to chaotic amen-chopping that is reminiscent of classic drumfunk and even older jungle in equal measure.
Last up, Soul Intent teams up with Chromatic for a big, nasty slab of bass led dancefloor filth for the titular Wanna Fight. Hopefully it'll inspire bassface and rowdiness on the dancefloor without actually initiating any punch ups! Check out the clips below and hit up the Commercial Suicide bandcamp to grab it on digital right now. There's also a promo mix from the man himself (embed below the clips) featuring some suitably rolling selections.