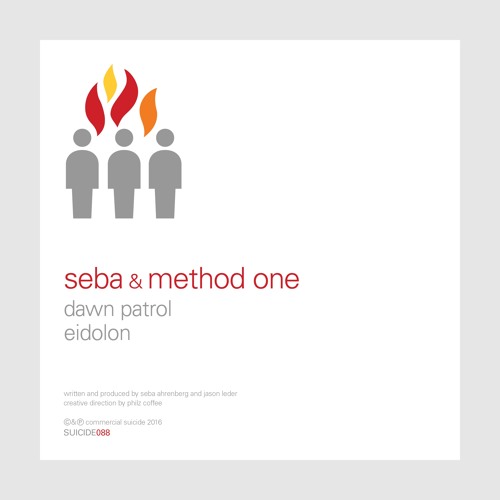 When you're presented with two dope new singles from the same production duo within a week of one another, clearly there's only one legitimate response; review double feature!
Everyone's favourite Swedish D&B producer Seba has teamed up with stateside experimentalist Method One once again and they've crafted some pretty groovy tracks. Dawn Patrol leads their 12″ for Commercial Suicide, featuring customarily floaty Seba pad work and crispy breaks a plenty, while Eidolon takes things in a heavier direction with more crunchy breaks and a funky bass hook. Noice!
Not content with a more than capable outing on Klute's label, the boys have also signed a pair of moodier tracks to Samurai Music, featuring more polished drum work, deep sub and creepy synth leads; atmospheric business. Silicon Nature edges out as the Dojo fave on this one, but both tracks are top notch as you'd expect from producers with this much experience.
Personally we're hoping to hear more from Seba & Method One in the not too distant future! Hit up the Commercial Suicide and Samurai stores respectively to grab these on vinyl or digital right now.