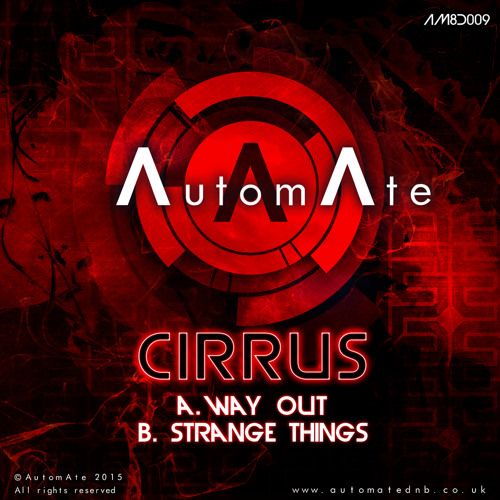 When an artist we love and a label we love join forces, chances are we'll enjoy the results, and that couldn't be more true of US producer Cirrus's latest work for one of our favourite imprints, Bristol-based AutomAte.
Unsurprisingly for those familiar with AutomAte's triple-headed label family, Cirrus brings his creations to the leftfield "Deep" arm, continuing the legacy carved out by Fuj, Deficit, Tonic and the rest of the label's experimental production roster. Drawing on cinematic sampling and rich, ominous soundscapes, both tunes play with the halftime drum & bass template to great effect, conjuring up weird and wonderful imagery over a backdrop of steady, driving beats and bass.
It's all about the detail on these tracks, with different elements perfectly mixed, faded and reverbed to form a sonic tapestry full of intricacy and intrigue. Deeper beats powered by deeper thoughts. Check out the clips below and hit up Beatport to grab the single now!