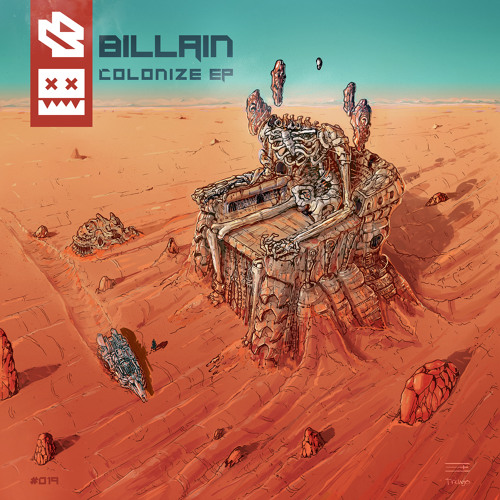 As regular readers will be aware we're big fans of the hard hitting end of the D&B spectrum here at the Dojo so to celebrate all things dark and nasty we're starting up a new weekly feature where we put the spotlight on the best of the hard-edged tracks to land in the inbox. For our first in this series we couldn't think of anyone more fitting than Billain, who conveniently enough has a new EP out on Eatbrain packed full of seriously heavyweight neurofunk.
Feed For Speed sees the Bosnian badman team up with Croatian producer Kodin to produce a neurofunk ode to combustion engines that is absolutely relentless; from the acid-tinged intro/breakdown riffs to those trademark hyper compressed drums and into the scuzzy filtered bass, this one is precision engineered to hit like a punch to the gut from an 18 wheeler!
The production geeks amongst you may find it interesting that the basslines in this track were all made from heavily filtered and processed car engine recordings! The dedication and engineering involved in the creation of this style of music is staggering at the best of times but Billain truly takes things to the next level. Check out the track below and hit up Beatport to grab the whole EP right now.