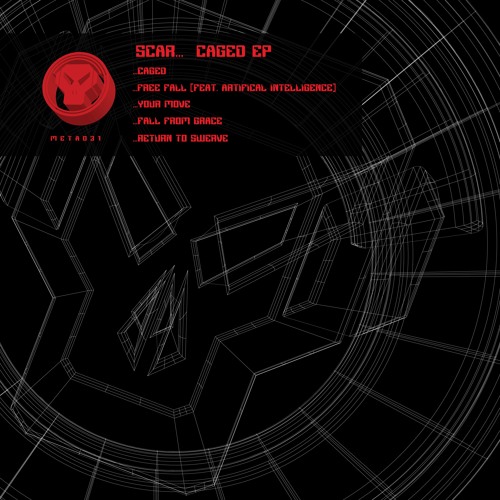 SCAR are a perfect example of the whole being greater than the sum of the parts. While Survival and Script are both respectable producers with plenty of solid titles in their respective discographies, their collaborative material as SCAR is a level above, a fact that has led to their rapid ascent through the scene over the past year.
Their latest work for Metalheadz finds them on fine form, exploring deeper musical elements while retaining that rolling techstep heft that defined their first few releases. The title track exemplifies this perfectly, with lush musicality on the intro giving way to a punchy rollout in the verse, and punchy as hell it is too.
Elsewhere Your Move feels like a nod to the classic 'headz tracks of yesteryear, bringing together chopped breaks and pad-based psychedelia for a fantastic drum workout drenched in muted euphoria and longing. Fall From Grace meanwhile takes an angsty turn, with creepy vocals echoing through the intro before a heavy angular drop, all meaty kicks and snarling reese.
Asides from their obvious talents for groove and engineering, SCAR are managing to inject more emotion into their work than is to be found in the wealth of bombastic but ultimately soulless dance music released every day. For that they should definitely be applauded, so check out the clips below and go grab the EP on vinyl or digital now!