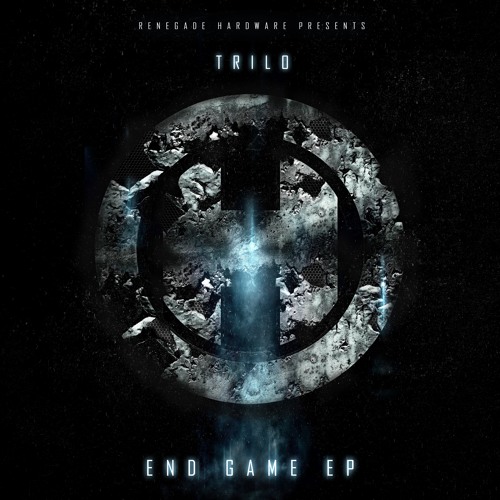 We've been a little less active than usual with the posts this festive season so for our very last post of 2015 we're rounding up the best releases this month which might otherwise have slipped the net. Read on for new beats from Trilo, Was A Be, Sikey and more…
Trilo – End Game EP [Renegade Hardware]
Unfortunately the final curtain nears for the mighty Renegade Hardware; after 20 years in the game one of neurofunk's defining labels is shutting its doors for good, and this EP from Trilo represents one of the imprint's last ever projects. Good job it's a good one then!
The young Slovakian producer has put together four tough-edged, super detailed and generally thumping tracks including a dangerous collab with Zombie Cats on the appropriately titled Closing Chapter. If you're looking for something menacing this New Year's Eve you couldn't do much better than this!
Was A Be – Ten Years EP [The Dreamers]
Italian experimentalists Was A Be are behind the first release on brand new Turin label The Dreamers, bringing three tracks of wonky hip-hop and footwork infused D&B. With a decade of experience organising weekly D&B parties, based on this initial offering it seems The Dreamers should be a label to keep an eye on for those who like their beats forward-thinking and heavy-hitting in equal measure.
Eusebeia – Conscious Shift EP [Hangout Music]
Shifting gear completely, Romanian label Hangout Music bring us a fresh EP of ultra-deep halftime beats from Eusebeia (previously Hidden Life). Fans of gloomy textures, kick drums and hypnotic atmospheres should enjoy this, and if tapes are your bag you can grab the EP on limited edition cassette from the Hangout Bandcamp page.
Soul Intent – Culture [Free Download]
Generous cove that he is, Soul Intent has dished up the tasty dubbed-out vibes of Culture as a Christmas freebie. Serious bassweight set to halftime drums and spaced out sample selections; yes yes. Hit up Bandcamp to grab this, and don't forget to check out SI's recent Late Night Sleaze EP if you missed it.
Sikey – One For Me EP [Fokuz]
The endless stream of quality releases from Fokuz continues with two top notch slices of dancefloor business from Sikey. Rolling breaks, big warm basslines and feel good vibes are the order of the day here, and the tracks had us grinning ear to ear here at Dojo HQ.
Neurosplit & SD Theory – After Earth EP [Delta9]
Another label with a pretty relentless release schedule, Delta9 dish up a quality new EP this time leaning towards the deeper end of D&B. Three tracks of detailed, tech edged halftime and a chunky roller from SD Theory to boot; can't argue with this! Hit up Beatport to grab these.
Morah & Libby Holden – 

Bring Me Down [Such Music]
Last but by no means least, LA liquid-slingers Such Music bring us a pair of deep liquid steppers from Morah. Melancholy melodies and crisp percussion all the way, and blissful stuff it is too. Hot off the presses as of December 28, check out the clips and hit up the usual digital outlets for these.