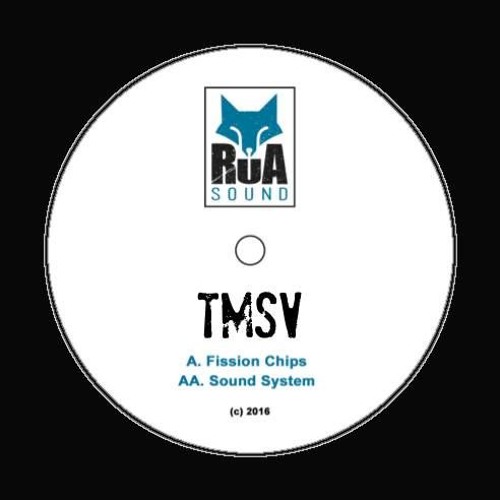 Few labels in recent memory have started as strong as RUA Sound. Their first release featured future jungle heavyweights Sully and Sam Binga and unsurprisingly sold out in no time at all (c'mon guys, repress…) so we were more than a little pleased to hear of a follow up from promising upstart TMSV.
Continuing RUA's quest to unearth the best genre-bending sounds from the bleeding edge of the 170BPM spectrum, we're treated to two weighty cuts with more than enough muscle for the dancefloor but plenty of playful experimentation to boot. Fission Chips kicks things off with an 8-bit grime hook, rapid footwork-style hats and hypnotic arpeggios set to a hefty slab of sub bass pressure; proper head nodding business.
Over on the flip things take on more of a dub/jungle vibe, with classic reggae sounds mixed with a sparse beat and some super tasty snare rolls. Yes please! Another fine release from a label we'll definitely be keeping an eye on; check it out below and hit up Redeye or Kudos to grab the wax right now.