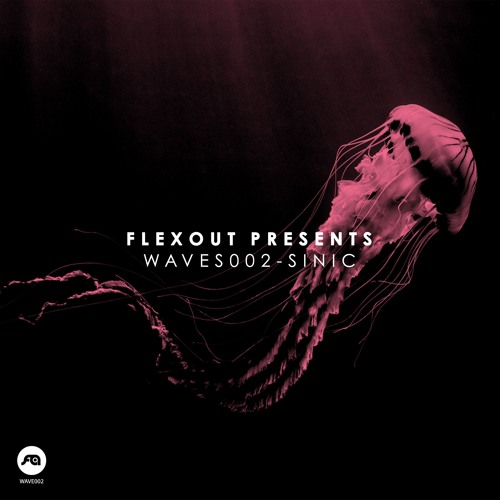 Flexout have crafted quite a name for themselves as purveyors of high quality, underground D&B leaning towards the grittier end of the sound, but their latest venture has seen them branch out with a new series called Waves focussed on the bass-heavy halftime hip-hop sound associated with Noisia and Ivy Lab, among others. To find out a bit more about the series we hit up Tom Retraflex for a chat…
DNB Dojo: Ez Tom, how's it going today?
Tom Retraflex: Good thanks! Today I write to you from the number 59 Bus en route to my home in Brixton on a dull grey drizzly rainy day in London massively hungover from celebrating five years of Flexout Audio last night!
DD: Congrats on five years mate! So let's talk about the Waves series, quite a departure from the label's main output. What inspired you to start this series; did you get sent music that didn't fit with the main label out of the blue, or was it more of a deliberate decision?
TR: Yeah it kind of almost feels like there is a new branch to the tree that is jungle music sprouting out, wonky hip-hop stuff inspired from the likes of Dizz1, Danny Breaks, DJ Adlib, Lopez & Bullion from a few years back and I love it, it sounds fresh and its a terrain less explored than traditional drum and bass. The Waves series basically began from getting sent sick demos from an artist called Monty and an artist I've been working closely with called Sinic. I wanted to separate this style of music from the normal Flexout drum and bass sound and I thought a series would be the best way to do that without creating a whole new label.
DD: The halftime hip-hop sound you're pushing here is quite popular in London but hasn't necessarily gained traction elsewhere. Do you think this sound will last, and grow in popularity?
TR: Yeah I think this 'new' sound has more of an American origin. I imagine the Noisia and Ivy Lab guys who have now got to be known as the main pioneers to really push and solidify this new branch of jungle were inspired by DJ's like Ultragamma and there is a specific mix that I have now uploaded to the our Retraflex soundcloud with a full tracklist here that really shows how back in 2009 this terrain was being explored:
The Ivy Lab guys bought it to London via their 20/20 nights at Flexout's old home the Silver Bullet (which is sadly closing down now). I think this wonky hip-hop sound will gain more traction than it did a few years ago now that Noisia and Ivy Lab are smashing it but to what extent who knows, I doubt it will be the next dubstep-style fad genre but only time will tell.
DD: Have you guys been playing the Waves material out alongside more regular D&B? If so, how has the response been?
TR: When we play out as Retraflex we keep it rolling but I know Transparent play a lot of it out and the response has been really good on the whole. Some people don't get it and just want rollers which is understandable, when I've been to gigs in Europe this was definitely the case. I've seen DJs at drum and bass nights in places like London and Bristol drop stuff from the Waves series and those crowds have been into it.
DD: Obviously Ivy Lab have played a huge part in the genesis of this sound…who else is really pushing the style forward in your opinion?
TR: Yeah their album has cemented them as the kings of all this stuff, they are so sick it's unreal, and when Noisia do it they obviously smash it too. Apart from Monty and Sinic the first 2 artists on our Waves series the artists I think are pushing it are all doing stuff for the Waves series as well as 20/20 and Division.
DD: Any word on future signings for the series? Can we expect any familiar faces from the Flexout family to be making Waves appearances?
TR: Names you probably haven't heard of yet; Ocee is a guy from Israel that we signed for Wave003, Balatron is from Iceland and Ak:Hash is from France, they also have stuff forthcoming. We've been speaking to ARKTKT too about doing something together so hopefully that comes together!
In terms of the core Flexout family Arkaik has hit me up saying he has some bits that might suit, and we (Retraflex) are going to get involved in the series too…
DD: Last but not least, give us your top 5 halftime / wonky / 2020 tracks.
TR: Hard to pick just five but here are the ones that spring to mind:
Lopez – Wo
Bullion – Get Familiar
Sinic – Quantize Me
Danny Breaks and DJ Adlib – The Sound
Dizz1 – Konotakosuke Yaro
---
The second instalment of the Waves series from Sinic is out right now on Flexout; support the label and get the beats straight from the source via Bandcamp.