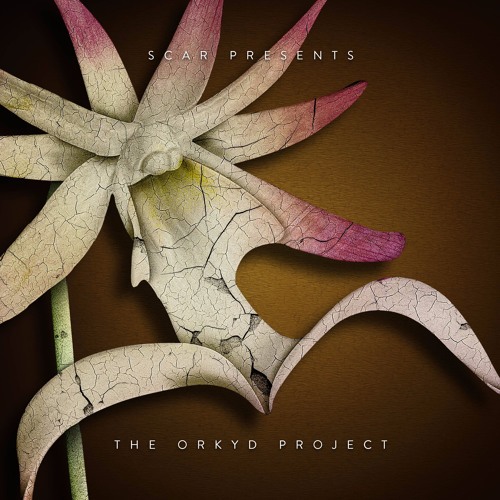 It's been quite a journey over the last couple of years for SCAR; from their first releases for Dispatch and Metalheadz the collaborative project of Survival and Script instantly gained plaudits across the D&B scene, with a slew of releases following including appearances on the legendary Razor's Edge series.
Today sees their debut album The Orkyd Project land on Metalheadz, so we tracked down the duo to find out a bit more about the album writing process, what the deal is with Orkyd and their love of daal and roti. Check it out…
DNB Dojo: Hi guys, thanks for taking the time to chat. Congratulations on completing your first LP as a duo, I take it you're pretty excited to get this out there?
SCAR: Hi. Thanks very much. Yeah it's been a really cool year getting the album prepared and ready to go.
DD: How did the LP project come about? We hear Goldie quite likes the album format, has he been coaxing this one along for a while now?
S: As SCAR we have been writing together for a few years and our first tune we made and got signed was with Metalheadz. Subsequently they have released several other tunes of ours so it was a natural thing for us to write an album for the label that has been a massive part of our lives. Goldie really liked the idea of the album being a coherent piece of music throughout which was very important to us. Goldie, Ant & If have been completely supportive of what we're trying to achieve with the album.
DD: The album features quite a few non-D&B tracks but they still sound very "SCAR". Was it difficult making the transition to different styles/tempos? Do you guys have plans for more projects featuring this kind of material?
S: No, it wasn't difficult to transition through styles or tempos. Its something we have been doing for some time now. The thought process behind the album was to make not just D&B, but music regardless of tempo using the same sound pallet & techniques we would use when writing drum and bass for the more regular single or EP releases.
DD: Tell us a bit about who the elusive Orkyd is, how did you guys hook up? We're guessing they had quite an impact on the writing process given the title of the album?
S: Orkyd is actually a band project that involves ourselves, Naomi Pryor & Codebreaker. When Goldie heard the Orkyd songs he really wanted to incorporate them into the album, hence the name. If you would like to find out a little bit more of what Orkyd is about then please check out the Orkyd Youtube channel.
DD: The press release name-checks a few potential influences that may have informed the sound of the LP. Were you listening to anything in particular while writing, or is this just the result of a few decades listening to all sorts of different music?
S: It was the latter to be honest. We both have a very varied taste in music. I mean sometimes when we are going to a gig we will be listening to 80s pop music. Imagine that sight? Both of us singing our hearts out at the top of our voices to Depeche Mode or something .
DD: How does the SCAR writing process work as a duo? Do you each have different roles in the studio, or is it very ad-hoc?
S: Its very ad-hoc actually. Most tracks we write are inspired from a sample, a chord or a synth hook and then we let them grow organically from that in whichever direction they go in. We also believe that there is no point trying to make a tune into something it's not.
DD: With the album now finished, are you about to embark on a big tour supporting it? Any favourite spots you're looking forward to hitting?
S: We are really looking forward to Star Warz in a few days. We have a tour of the states soon and some festivals including Outlook.
DD: Last but not least, what's been the one indispensable person or thing that you couldn't have written the album without?
S: Most definitely tea, daal and roti.
---
SCAR's debut LP The Orkyd Project is out now on Metalheadz; check out the clips below and hit up the Metalheadz store to grab it on CD, vinyl or digital right now.