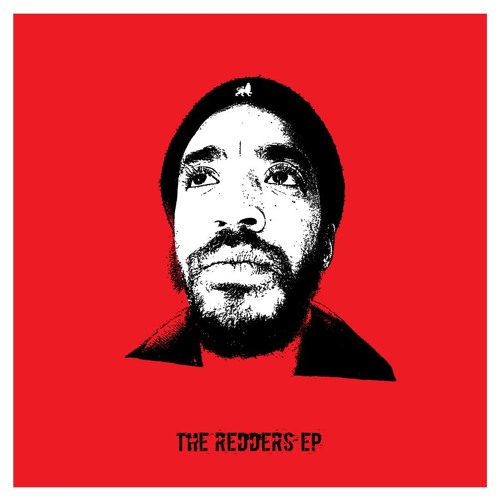 Real life has been getting in the way of the important matter of blogging about D&B lately here at Dojo HQ, leaving us with a glut of worthy releases in need of coverage. Without further ado then, here are some of the finest new beats from the last few weeks courtesy of Redders, Straying Reality, Gancher & Ruin and more…
The Redders EP [Critical Music]
Critical's Systems EP series returns with MC Redders taking centre stage. His distinctive vocal stylings should be familiar to anyone who's heard any of his top notch collaborations with Sam Binga over the last few years, and this release finds him on fine form.
Production work comes courtesy of Hyroglifics, Moresounds, Gorgon Sound and of course Sam Binga, all of whom mix up D&B, dub, dancehall and plenty more for Redders to toast his bars over. It's another wicked slice of sound system culture with a rude skanking vibe, and you should go buy it already!
Straying Reality – Horizons [Liquid Brilliants]
Straying Reality (the new liquid alias from Canadian producer Skepsis) lands on Liquid Brilliants with two cracking new melodic rollers. Unmendable has a lush, warm, jazzy groove but for us it's all about the more upbeat amen-driven melodies of Horizons.
Gancher & Ruin – The Chase EP [Eatbrain]
Jade's Eatbrain imprint continue their neurofunk onslaught with a new EP from Russian twins (and raved up Children of the Corn lookalikes) Gancher & Ruin. As you'd expect it's high octane dancefloor business all the way, with the standout track coming on Jade collab Jump. Those Prodigy-style synth leads; sickness!
Mauoq – Scriven Dub [Mauoq Music]
Dependable Italian dubsmith Mauoq is back with the 6th release on his rejuvenated Mauoq Music imprint and once again it's a cracking pair of tunes for the deeper heads. Scriven Dub keeps things sparse and atmospheric on a trademark Mauoq halftime outing, while Caucciu ups the ante a bit with skittering percussion fills and a creepy vibe.
HumaNature – Bring It Back EP [Fokuz]
If you're looking for a rude selection of dancefloor rollers then HumaNature's latest work for Fokuz should hit the spot; featuring rolling tech, smooth liquid and deep steppers, the EP shows the range and versatility of a producer just beginning to hit his stride. Tasty stuff!
VLTRN – Insane [Close2Death]
Close2Death have never been known for their subtlety but their latest track from VLTRN is one of the most audacious dancefloor belters we've heard in some time; this one takes absolutely no prisoners with a slamming combination of beats and bass assaulting you across the speakers. Dangerous vibes!
Bredren – The Legion EP [Flexout]
If you like a crisp, moody roller or three then get in about the new EP from Belgian trio Bredren! Dark, threatening and atmospheric but still more than primed for the dancefloor, this is the sound of a dingy basement in South London and it's never been so fresh.