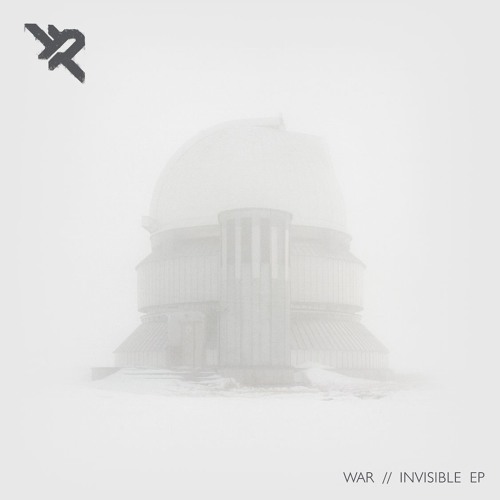 Given their roster of artists one might have expected Methlab's new BNKR imprint to be dishing out the neurofunk smashers a la Eatbrain, Blackout etc, but so far the label's output has shown a surprising depth and diversity, much to our delight here at Dojo HQ.
Fans of Utopia Music, Dispatch, Horizons or any of the other esteemed imprints he's released on should already be familiar with French-born, Bristol-based War. Despite being only 23 years old he's already made quite a mark on the D&B scene, both with his frequent collaborators Hydro and Mateba and on solo joints like his latest EP for Methlab.
On then to said solo EP, and the first thing that stands out is the drums. Drawing on the long heritage of precise yet organic percussion honed by the likes of Mako, DLR, Photek and so many other producers, the tracks all harness a raw funk so often lacking in today's 170BPM stylings. This isn't the over-polished crispness of Hospital's liquid breaks or the synthetic pew pew lazer snares of modern neuro; this is the sound of the funkiest drum machine out there, channelling breaks, kicks, snares and fills through the mix with a touch of analogue distortion and tons of soul.
If the drums are the first part of the equation that binds these tracks together, atmosphere is the other; from the skittering, tribal halftime of title track Invisible through the hypnotic stabs of The Hundred Lights and out into Metalheadz-esque tech smashed Snow Blind the EP is replete with subtle pads, and a faintly ominous tone, beckoning the listener in to War's slightly dystopian world.  
Rounding the EP off with another cracking curveball, Methlab have recruited the ever versatile Djrum for remix duties on Invisible, and true to his eclectic pallet he's twisted it into a throbbing slice of techno well worthy of a dingy Berlin dancefloor. Overall this is a cracking EP for those that like their D&B to tread the line between dancefloor sensibilities and cerebral appeal; check out the clips below and hit up the Methlab Bandcamp to grab a copy right now.