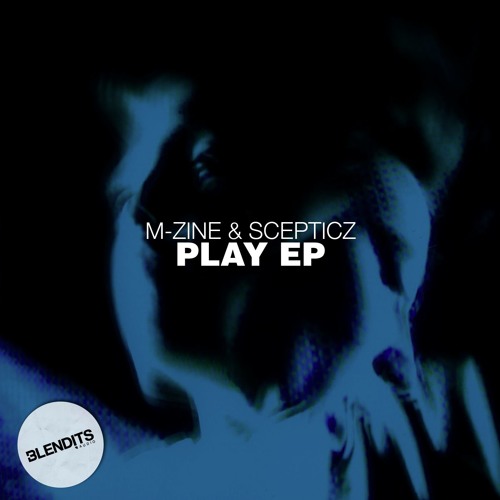 Rotterdam imprint Blendits has undoubtedly become one of the most dependable smaller D&B labels around over the past two years, playing host to varied and interesting productions from some of the best names in the underground scene. Their latest EP sees Belgian duo M-zine & Scepticz join the label roster and the results are a treat for anyone who's a fan of chunky, detailed rollers.
Title track Play goes in heavy, with a satisfyingly thick bassline, sci-fi leads and stomping tech drums for a solid dancefloor workout. Singularity changes gears, stripping back the elements for a spooky, cerebral composition; this one is all in the drums and those faintly eerie pads.
Consonance pulls the classic bait and switch, lulling us into a false sense of security with what sounds like a lush liquid intro before dropping into a tough edged high-energy roller. The combination of heft and soul is reminiscent of some of Digital's older work, and the results are equally impressive. Last but not least, we get gully again on the dark and dangerous sounds of Glimpsed.
Overall the Play EP presents four precise and deep yet utterly dancefloor-worthy slices of classic 2-step D&B business, and sometimes that's exactly what you need. Check out the clips and hit up the Blendits bandcamp to buy the EP direct.