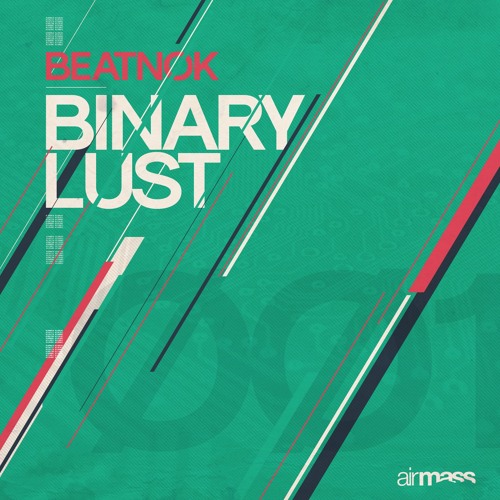 It's always a pleasure to come across a new producer and be instantly enamoured with their work, and our discovery of Beatnok via his Binary Lust EP provoked exactly that reaction. Hailing from Detroit but with more of a taste for dBridge's autonomic stylings than his native city's famous techno, Beatnok's productions come across as deep, detailed, and emotionally articulate; a relative rarity in the sometimes over-clinical world of 170BPM music.
The first thing that makes the tracks here stand out for anyone familiar with the wealth of halftime out there is that this isn't cookie-cutter "gritty" minimalism; the drums hit hard when they need to and the synth sections certainly sound foreboding at times, but the tracks carve their own style somewhere between the darkness of artists like Clarity and the softer synth action of the original autonomic series.
While undoubtedly influenced by both the early autonomic records and the more recent Heart Drive / Pleasure District releases, Beatnok has harnessed both the spirit of experimentation and the effortless use of space and reverb which make those records such a joy to consume. The sound is sparse enough to allow the elements to breathe without being so minimal as to be dull, and the progressions feel natural, avoiding the tedium of obviously DJ friendly buildups and breakdowns. Armchair listening for the discerning D&B aficionado, and so good for it.
You can check out some all too brief previews of the EP below but it's really best experienced in full, so go grab it from the label's Bandcamp for the bargain price of $4; you won't regret it.