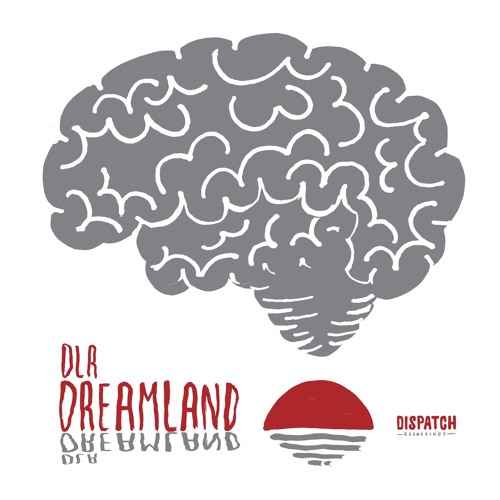 Dispatch are truly spoiling us right now. On top of their impending 100th release extravaganza and a ton of top notch releases over the last few months, Ant and the gang are treating us to a full length DLR album, barely more than a year on from his solo LP debut Seeing Sounds. Christmas comes early it seems!
The themes on the album couldn't feel more topical either with the recent Brexit debacle in the UK and Trump's election victory in the US. Where Seeing Sounds felt at times abstract and introspective, Dreamland is pointed and political, from the leftwing anti-capitalist patter of interlude tracks like Living The Dream to Gusto's angsty attacks on modern society on standout title track Dreamland. Lyrics like "course politicians got their hand in the till" paint a vivid picture of disbelief at the status quo, and that fire in the belly comes across in the razor sharp production of whiplash snares and growling bass.
Production-wise this is very much evolution rather than revolution, honing DLR's well tuned style of groove-laden tech-edged D&B. While this isn't a tedious collection of "bangerz" by any stretch, pretty much all the tracks feel more than capable of causing some screwfaces in the dance, with Mako collab Anxiety Attack and the ominous, stalking basslines of album closer Time is Everything proving to be standout moments.
Dreamland is unlikely to convert non-believers to the DLR sound, but fans of his previous material will definitely be all over it. It's great to see an artist using their music as a platform to make a statement and encourage social change too, especially in an age where so much music has little to no message beyond the intent to rip up a club. Props to DLR for balancing the dancefloor with a deeper message, and props to Dispatch for their continued belief in original independent music. Check out the clips below and hit up their store to grab this direct; Dreamland drops everywhere this Friday.