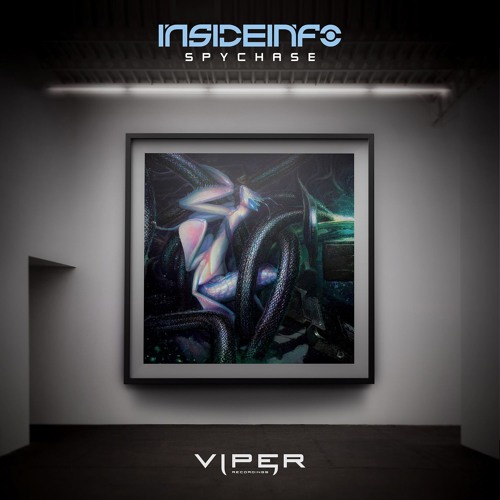 Paul InsideInfo has been a busy man the last few years, dropping a number of essential tracks for the likes of Virus and Critical. With the first single from his debut album for Viper Recordings just out, we grabbed him for a quick chat about Spychase and what's in store on the LP…
DNB Dojo: Hi Paul, how are you today mate?
InsideInfo: Really good! Just putting the final touches on a remix I'm super excited about.
DD: So tell us a bit about Spychase. What's the inspiration behind the tune? Were you watching tons of James Bond or something?
II: Yeah, I just love those old spy movies and wanted to translate that into music. I went on a bit of a bond marathon one week and that was the end result. It's a playful track that's aimed at the dancefloor.
DD: Did you sample anything unusual to get hold of the "spy" elements of the tune?
II: I had my friend Stuart record all the brass for the track and there is a screeching car sound in there from an old spy movie – I won't say which one, though it's not a Bond movie…
DD: This is the lead single from your forthcoming debut album which we understand will be out this year. What can you tell us about the LP?
II: It's 14 tracks, not all DNB, no collabs with other DNB artists but features a range of vocalists and musicians. I can't wait to get it out there!
DD: I understand you've pulled some fairly unusual collaborators in for the album, any stories you can share on that front?
II: I'm really pleased with how it all turned out. One of the vocalists, Fable, came about from listening to a track by Paul Hartnoll of Orbital in my car on the way home from a gig. Then Aref Durvesh the Tabla player popped round mine, sat on the floor and gave me some incredible Tabla parts to work with. I was just sitting there watching him work with my jaw wide open. There's a video of him doing it on my Instagram.
DD: What else have you got up your sleeve beyond the album this year?
II: A bunch of remixes finished already and I'm going to keep the ball rolling and work on brand new solo material, then get some new collabs on the go.
---
Spychase is out now on Viper Recordings; check it out below and hit up Beatport to grab a copy now. Watch out for InsideInfo's debut LP coming via the label on April 7th.