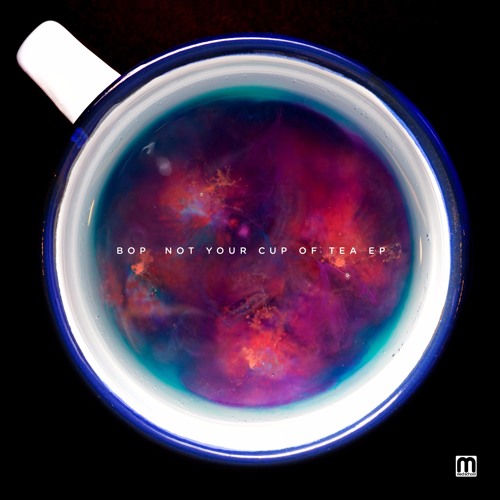 Saint Petersburg producer Bop has always trodden his own path; his style of minimal, glitched up drum & bass has spawned it's own sub-genre title which he's gleefully adopted for his collaboration with Oak and his new label. With 10 years of productions under his belt, microfunk is here to stay, and enjoying rude success via his platform at the ever impressive Med School.
Hospital's experimental sister imprint plays host to Bop's latest creations in the form of the coyly named Not Your Cup Of Tea EP, and said creations sound as fresh and varied as ever. From the angular drive of An Order to the airy melodies yet toothy bass of So Unloved, through the space-funk and techno influences of Untitled Pattern 47, and finishing up with the gleeful bassline riddims and rolling beat structure of Space To Breath, the EP is sheer class from start to finish.
Anile steps up on remix duties for the digital bonus with a more traditional D&B take on An Order, but honestly it struggles to shine a candle to the original's innovation and flair. Bop remains a man with a plan and a very unique style, and it remains very much our cup of tea here at Dojo HQ. Check out the clips below and hit up the Hospital Store to grab the EP on digital now; vinyl pre-orders are available via the Microfunk Music bandcamp and are expected to ship at the end of April.