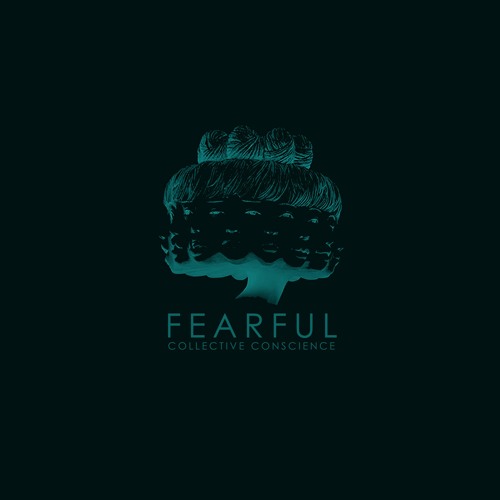 For his new EP on Flexout Fearful has teamed up with a selection of the capital's best underground producers for the collaborative delights of Collective Conscience. We grabbed Chris for a quick chat about all things team based…
DNB Dojo: Hi Chris, how are you and where are you right now?
Fearful: Hi, I'm doing great thanks. I'm currently in Bergamo, Italy, shooting a short film and making the most of the sunshine and great cuisine.
DD: So your latest EP for Flexout is 100% collaborative ventures, how did the EP come together? Did you set out with the aim of a collaborative EP, or did the tracks just fall together that way?
F: I didn't set out to write a collaborative EP, all the tracks were written with friends just for the sake of making tunes. I had been speaking with Tom (Flexout) about doing an EP but I wasn't really happy with the solo stuff I was writing at the time. In the months that followed Amoss and I had shown him a couple colabs that we'd been toying with and he'd shown interest in State Of Decay and Le'Wonk for a while too so it made sense to do a collaborative EP, especially as all artists were friends of Flexout.
The tunes with Amoss came about naturally from just living together, Arkaik is also a good friend who we managed to get in the studio when he was back from china. The core ideas in the title track Collective Conscience were written in about 3-4 hours with those guys. I remember Pete (Arkaik) and I just shouting ideas at Andy (Amoss) while he somehow translated our ramblings into music. James (Amoss) and I then came back to the project months later and fleshed the track out, adding some more hooks and generally beefing the whole thing up.
DD: Fearful was originally a duo so clearly the process of making music with others comes naturally to you. What happened to the other original member of the team? Was it initially strange beginning to make music alone?
F: Rob is the genius behind our early releases, I learned so much from that man about thinking outside the box and musical theory. He decided to focus his time on game development/coding which I totally respect as music is both time-consuming and inefficient at paying the bills. We are still good friends today though and I've maintained that if he ever wanted to return to Fearful, the door is open.
Having produced with Rob for so long made it really hard for me to write on my own initially. I realised that I didn't have my own sound because I had always been going through this writing process with someone else. There was a gap in my production skillset where I would rely on Rob to deliver that weird sound or crazy percussion. I spent a couple of years experimenting and re-learning how to write and produce my own way, identifying my individual sound in the process. I think I became confident in my production around the release of Premonition. Since then I've been trying out different genres and tempos as and when I feel like, rather than focusing on D&B exclusively.
DD: Collaborating often forces you to bend your creative processes to suit the other people involved in the process. Which track on the EP involved the strangest processes or ideas? Who dragged you furthest from your comfort zone?
F: Le'Wonk was definitely that tune! Matt (Hyroglifics) has a great work ethic. He came round for a couple days with the aim of just having a laugh and writing something mental so I went into it quite chilled. See, when I produce a tune it generally takes several sessions if not months for it to be at a point where I'm happy. Matt on the other hand, has this ideology that if you start a tune you should finish it in that session. So I had to adapt to his way of writing where you don't have time to obsess over the details, the track has to get finished.
That experience exposed me to a totally new way of doing things and has impacted my approach to production a lot, although I may not be able to stick to it as religiously as I might like, it keeps me progressing at a steady pace rather than losing months to a track that I would eventually end up hating due to over-listening.
DD: All the artists on the EP are familiar with the exception of Chesson. What's the story there? One to watch for 2017?
F: Chesson is a good friend who's been making tunes on and off over the years. He recently switched to Ableton (which I use) and asked me to show him the ropes of the program. What started as a pretty relaxed short session, turned into a 10 hour day sat in his studio experimenting/teaching/learning. Basically, it's like most of the colabs I work on, just mates hanging out doing what we love.
Chesson and I are both huge fans of the old Shogun Audio era, tunes like Spectrasoul's Abyss and Rockwell's Full Circle inspired us a lot when we started mixing out in the Brighton clubs such as Volks and Audio. Frozen In Time is a sort of throwback to that time in D&B, incorporating all of the elements we loved about the sound; deep dark rollers with subtle melodic hooks and interesting percussion parts. Hopefully, we'll see some more releases from Chesson in the near future.
DD: Dream-team time; if you could write a collab with any artist living or dead, who would it be?
F: This answer is constantly changing as I discover new artists but right now it would have to be Arca. His production is so abstract and unique, I'd love to get an insight into his process. Checkout Sinner from his Mutant album, absolute madness.
DD: Last up, what are your top 3 favourite collab tracks? (any artists, any era, any style)
F: Extremely difficult to answer and I'll probably change my mind every time I'm asked but here are some of my favourites.
a) Octane, DLR & Break – Murmur
Raw energy and screwface bass lines from three legends. Still playing this one out.
b) Maribou State & Pedestrian – JNT
Groovy garage beat with some really haunting vocal melodies.
c) Dom & Roland, Amon Tobin – Sylo
I'll never forget the first time I heard this one, in the Volks when I was 19.
---
The Collective Consciousness EP is out now via the Flexout Audio Bandcamp and all other good digital stores.