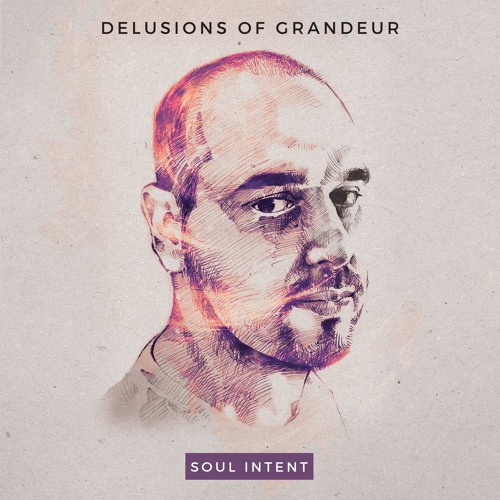 The LP format; still a lofty goal for many D&B producers, and not a project to be embarked upon lightly. Making the transition from single and EP releases into a coherent body of work across an entire album is a quite a feat, and perhaps it's for this reason that Soul Intent's debut full length is only surfacing now, ten years into a healthy career.
Thankfully that decade honing his skills both in the studio and the DJ booth has left Alex more than equipped to create Delusions of Grandeur. As anyone familiar with his recent work would expect, the album has a huge range; it basically plays like a love letter to all the facets of drum & bass, or at least as many of them as Alex has had time to explore. Melancholy liquid rollers are represented in force, with a smattering of dancefloor smashers, some spacey halftime and a hint of jungle.
The string that joins the tracks together is definitely soul; apt given the production moniker in question. Even harder tracks like Test Fire and Cry For You bring character and emotion to the table, with analogue sensibilities and clever use of vocals giving the tracks depth and character. While more than punchy enough to compete, this album is the antithesis of the hyper-clean, slightly sterile production that dominates some corners of the scene.
Overall the album succeeds admirably in delivering ten tracks of emotionally charged yet dancefloor worthy D&B, and while not necessarily pushing the envelope it makes for a hugely enjoyable and genuine listen. Check out the clips below and hit up the Lossless Bandcamp to grab the album direct from the source.