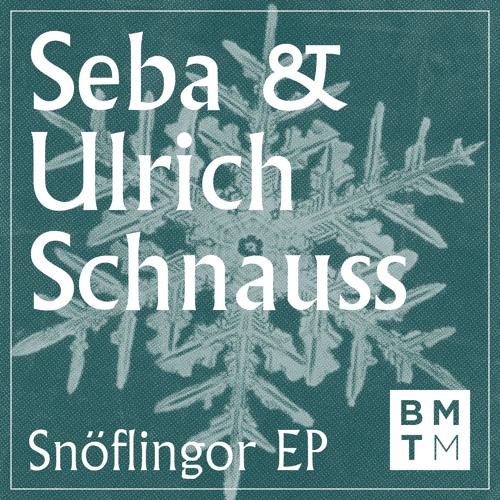 Regular Dojo readers will probably already be aware that we're big fans of Seba and Blu Mar Ten Music, but probably don't know that we're also fans of Ulrich Schnauss. For anyone not already familiar, his sublime downtempo / ambient albums in the early 2000s for City Centre Offices are absolutely essential listening. What we weren't aware of until now however, is that before those albums were released Schnauss had a pedigree as a D&B artist, operating under a variety of aliases including Ethereal 77 and View To The Future.
All of that leads us to the present, and a new collaborative EP from Seba and Schnauss, which finds an absolutely perfect home on Blu Mar Ten Music. As you'd expect, the three tracks on show feature crisp rolling percussion and the lushest synth lines you can imagine…from the hypnotic arpeggios and soaring melodic leads of M7, to the detailed, jazz infused hits of Interstate and out into the ambient-esque, chiming chords of Snöflingor, this is just unbelievably well constructed music with melody at its very heart.
Asides from the gifted use of melody, the track progressions are what sets this apart from a regular D&B release. While perfectly DJ-friendly, the compositions evolve effortlessly from one bar to the next, ascending beyond mere collections of loops into glorious, effervescent journeys that you'll lose yourself in again and again. We're quite happy to say that we think this is the finest melodic D&B you'll hear this year, and possibly even the finest D&B full stop. Give yourself the gift of pure joy and grab yourself a copy right now from the Blu Mar Ten store.