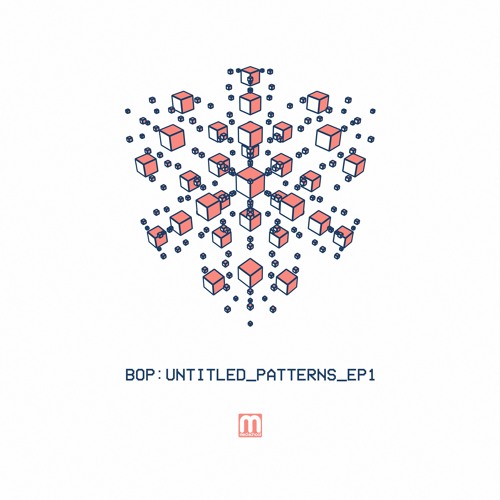 When it comes to true scene originators, Bop stands among a privileged few. As the chief architect of the 'microfunk' sound, he's constantly found new and exciting ways to explore his unique corner of the 170BPM sound. His latest EP for Med School continues that proud tradition, melting down all manner of unusual influences, stirring in a healthy dose of signature sound and serving it up for the world to hear.
The EP opener (Untitled Pattern 52, not that the track names mean much) is as close to a traditional D&B roller as you're going to get here; Bop's inimitable percussive style is still present, but set to a 2-step pattern that serves as the backbone for rich synth progressions. Pattern 51 meanwhile combines classic jungle breaks with glitchy drum hits for a bouncy, exuberant clash of the retro and the modern.
Pattern 54 amps up the energy, drawing inspiration from the likes of Rockwell with a garage-infused four to the floor drum line pelting on at full D&B tilt. Maximum rave! Last but by no means least, Pattern 55 dials it back with dubby echoes and a lilting, swung beat for an appropriately serene outro.
Another cracking EP from a producer with an apparently limitless creative streak. Check out the clips below and grab it from your favourite store now.