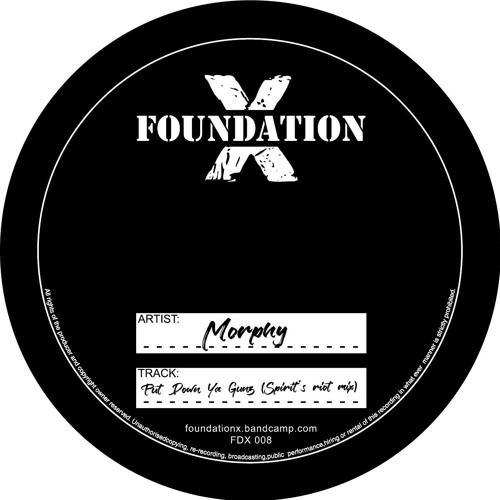 Foundation X have always been a reliable outlet for old-school, jungle-tinged D&B and their latest 12″ delivers that in spades as they dish up two cracking remixes of classics from the label's vault.
Spirit steps up on the A side, switching up the breaks on Morphy's dubbed out masterpiece Put Down Your Guns. The energy of the original is definitely retained but the chaos in the drums is dialled back a notch in favour of that reliable Spirit groove, letting the track really sizzle.
A similarly subtle relick comes on the flip side, with X Nation switching the drums up from Hornsman's original full rolling jungle into a dubby halftime head nodder. The iconic horns of the original are present and correct set to a more pulsing, tribal riddim; espect this to turn some heads in the rave.
As always you can grab this on strictly limited vinyl from the Foundation X Bandcamp. Go grab it now!