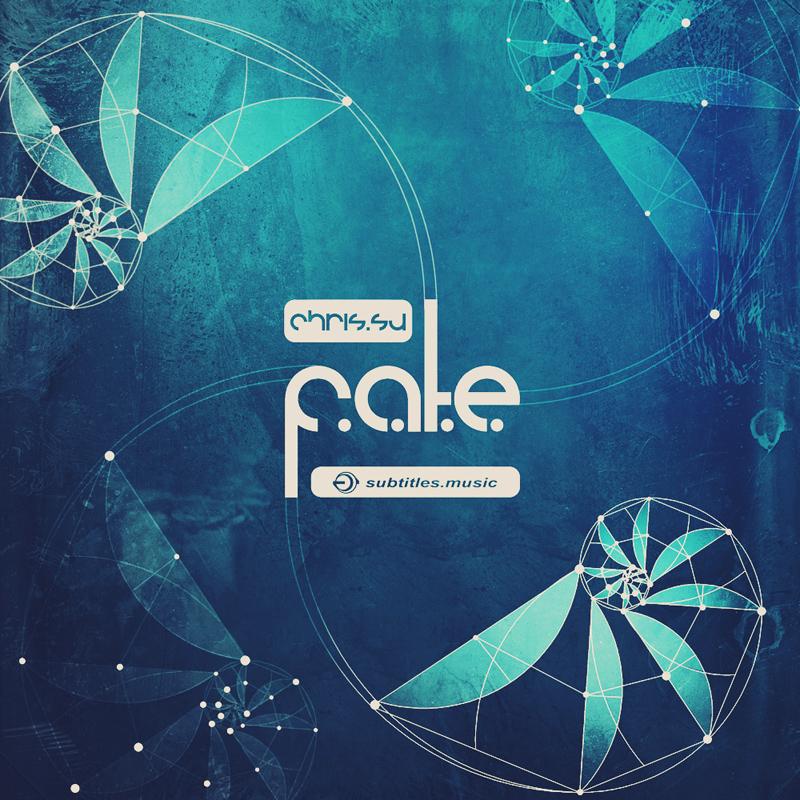 I've long been a fan of Hungarian producer Chris.SU. With well over a decade's worth of top notch releases across labels like Commercial Suicide, Renegade Hardware, DSCI4, Black Sun Empire, Citrus and Subtitles, the man has carved an excellent niche for himself as a purveyor of top quality dancefloor drum & bass with a melodic edge. His tunes have always worked just as well in the club or the living room, and have a level of production values that put him right at the top of the game. Anyone new to the man would do well to check out the now legendary 2004 release Solaris Theme.
Naturally then I was excited to hear of a new EP dropping on Teebee's Subtitles imprint, and I wasn't disappointed in the slightest. Opener F.A.T.E. drops straight into seriously rolling neurofunk territory, with the trademark morphing basslines of the genre shining through under Chris.SU's typical melodic overtones. Next up comes First Snow, taking the EP to a slightly more liquid vibe, with twinkling, echoing melodies over a slightly lighter but every bit as insistent drum line. Warm synths float us up to the drop before a big growling bassline jumps out of nowhere and gets the track rolling!
Over on the digital exclusive tracks we've got a lovely rolling, dubby number called Higher, led by the soulful vocals of fellow Hungarian Mira. Lastly Disoriented closes the EP nicely with a chunky, angular number, all skittering drums and rising bass swells. Check out the previews below and grab yourself a copy from your favourite vinyl or digital outlet!
As a celebration of the new EP and hitting 5000 likes on Facebook Chris has kindly given away a 5th track called Restless which didn't quite make the EP – you can grab that from his Facebook page. And just in case you can't get enough of the man and his tunes, he's also recently put together the 6th Subtitles Music Podcast!