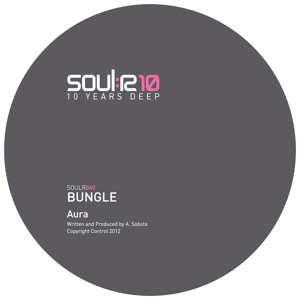 Marcus Intalex's much esteemed Soul:R imprint had an excellent 2012 and it seems that 2013 is gonna be no different. To open up the release schedule they've got a stunning release from Brazilian producer Bungle, and one which Intalex himself has described as 'the best Soul:R 12″ there has been for a long time'. For once the fine words of Flava Flav are wrong – believe the hype!
Astral Travel on the A side is a beautiful understated roller than brings to mind Calibre's best work, with simple, warm synth lines and a crisp, clean break combining to almost ethereal effect. Aura on the flip keeps things deep but changes pace slightly with an ever so slightly angular beat pattern, but again combined with superb uplifting synth leads and piano to create something simple and elegant.
Check out the tunes below and watch out for the release on Jan 21st!