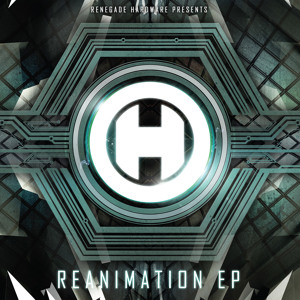 Hardware bring us another selection of sick techstep cuts with a remix EP featuring contributions from the biggest and best in the scene right now. Taking pride of place is InsideInfo's update of the legendary Usual Suspects belter Killa Bees. This one has been destroying floors across the world for months, and for good reason; retaining the vibe of the original but updating it nicely with modern production values and that trademark InsideInfo synth detail, this is setting a benchmark for modern updates of classic tunes.
Elsewhere on the EP Maztek turns in a typically gritty refix of Optiv & BTK's Inception, with the duo dropping a huge rework of Maztek's Limber in return. To be honest I think Optiv & BTK won this round, but both tunes are well worth a listen.
Finally Verb has been let loose on another classic, putting the modern polish on Future Cut's Whiplash. This still sounds as eery as it did way back in 1999 and fans of the original will be pleased to note that the absolutely tearing drum-line has been faithfully recreated and reinforced. Watch out for the full EP dropping on vinyl and digital July 15th.