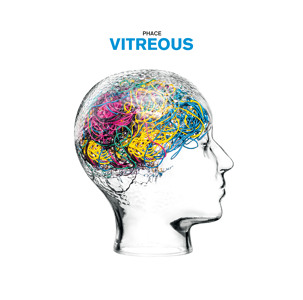 Anyone concerned that Phace might be abandoning the D&B scene in the wake of his recent lower tempo collaborations with Misanthrop under their "Neosignal band" alias will be pleased by the arrival of his latest EP for their Neosignal imprint (I know, overuse of Neosignal right?). Keeping things firmly 170+ and as pounding as we expect from the German neurofunk don, the Vitreous EP is a definite statement of intent; Phace's involvement in all things D&B is far from over.
Blind Faith opens the EP with style, warped vocals and epic synth chords giving way to some serious atmospherics before that big, gnarly bass drop that fans of Phace's output will know and love. The drums are sparse but heavy hitting, with the twisted reese doing most of the talking. Next up comes the titular Vitreous, opening up with a hypnotic bleeping melody and some bizarre vocoder treated samples before another slamming bass drop, this time characterised by the hammering kicks of the drum line before they give way to a more rolling break with some meaty metallic snares. 
Shitstorm keeps the tension high on an intro composed of insistent hats and synth stabs punctuated by positively robotic samples before dropping into a tasty slice of full roll neuro D&B characterised by a bassline that sounds much like a metal riff despite its obviously synthetic origins. Finally Electronic Frontier floats some beautiful, almost ambient synth swells over the intro before switching gear into a tribal rhythm and a constantly morphing sonic landscape, featuring everything up to and including the apparent death cry of a massive, digitally created woolly mammoth. The attention to detail and innovation on show here is truly impressive.
Check out the beats for yourself below and watch out for the release dropping via Beatport and the Neosignal Store on October 4th, vinyl from October 7th and all other digital outlets from October 18th.