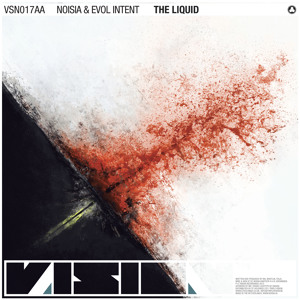 Noisia's Vision imprint has been relatively quiet since the release of The Upbeats excellent Primitive Technique (which has finally dropped on vinyl for the wax enthusiasts out there, incidentally). It seems the boys have been hard at work in the studio though, both on their I Am Legion collaboration and some new neurofunk masterworks. The label's latest sees the dutch trio team up first with Calyx & Teebee for Hyenas and then with US hardstep dons Evol Intent for The Liquid.
[youtube http://www.youtube.com/watch?v=KykAUuZM4is]
Calyx & Teebee's signature punchy sound shines through on the A side with intricate drum work and a catchy synth lead taking centre stage. Over on the flip EI's knack for glitchy touches combines with some epic synth work and a truly monstrous bassline to create a tune that you can expect to hear rewound over and over again in the next few weeks. Huge just doesn't even cover this!
Watch out for the release dropping exclusively via Beatport from October 7th with vinyl and other digital stores to follow on the 21st.