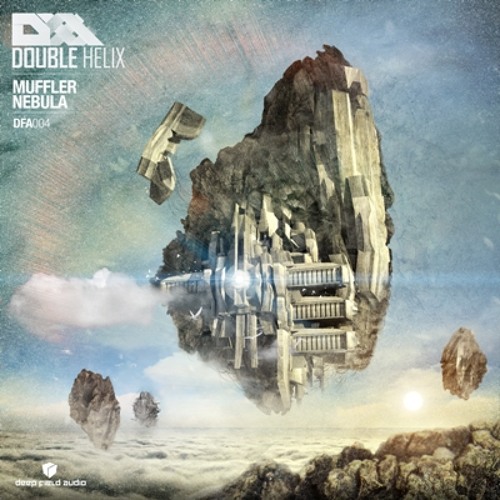 Deep Field Audio return with another pair of futuristic neuro beasts from Austrian producer Double Helix. Intricate and monstrous in equal measure, the influence of producers like Phace shines through on Muffler, imbued as it is with darked, warping basslines, epic synth work and glitchy, heavy-hitting percussion. If imitation is the sincerest form of flattery then the German neuro legend should certainly be flattered, and anything the track lacks in originality of style it makes up for in heft, intricacy and production quality.
Over on the flip Nebula continues the trend with crisp percussion fused together into a less angular, more rolling beat. Dialing back the aggression and amping up the groove, this one should provoke a little less bassface and a little more movement on the floor, a theory I'll definitely be testing in future DJ sets. Check out the clips below and decide for yourself! You can pre-order the release via the DFA Bandcamp and it'll be dropping via all good digital outlets from December 2nd.
To celebrate the release Double Helix has put together the third instalment of the DFA podcast, featuring cuts from himself alongside new beats from the likes of Phace, Noisia, Mefjus and a few classics for good measure. Check it out and grab a free download below.