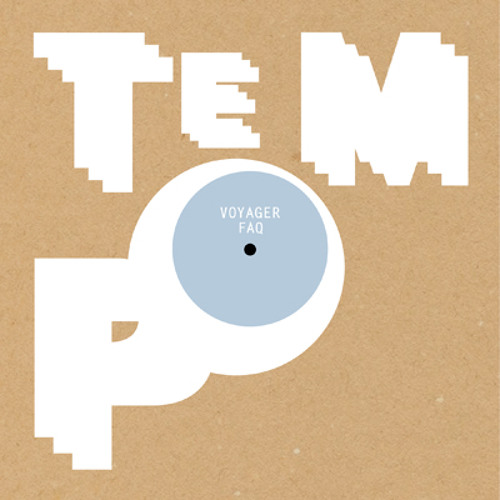 Tempo Records return with a brand new 12″ featuring three tracks from Pete Parsons aka Voyager, a name which older heads may recognise from his releases on Good Looking and Creative Source including the classic Hypersleep.
After something of a break from the scene Pete is back with tunes that embody the classic era of 'intelligent' D&B while embracing modern production techniques. FAQ certainly has Good Looking written all over it, with classic rolling breaks layered with simple sub bass and beautiful chord structures.
LuvBLoved takes the listener on quite a journey, swapping rolling breaks for a more chopped up style of beats while retaining soft, mellow synths and vocals to create a soundclash between the harder edge of jungle and the softer edge of IDM. Finally Big Picture drops the tempo for a lush slice of downtempo, piano led ambience.
Have a gander at the Tempo Records page to see the man describe the tunes in his own words. Check out the clips below and look out for the single dropping on vinyl from December 10th and digital from December 24th.