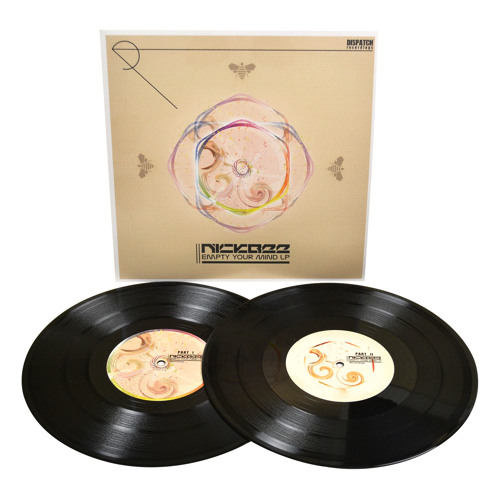 Nickbee is a producer we've been keeping a close eye on for the past couple of years here at the Dojo and 2013 in particular has seen him cementing his position in the scene with tunes on Noisia's Invisible imprint, a single on Bad Taste and a huge EP for Jade's Eatbrain label. It seems somewhat appropriate that his debut album sees him return to Dispatch Ltd, the label that put out one of his first releases in 2011.
The Ukrainian producer has taken full advantage of the scope of a full length release to explore other tempos, with interesting takes on Dubstep (Inspiration), Deep House (Kloe) and Garage (Subterra collaboration Black & White) appearing alongside the usual tough D&B rhythms. There's even some downtempo on Moonlight, a track absolutely drenched in atmosphere and space, and album closer One More Breath.
The D&B doesn't disappoint either, with highlights coming of the titular Empty Your Mind and Updown, both proving to be well produced slices of rolling techstep. The only criticism I can really level at the album is that the transition between tracks sometimes jars a little; some interludes or a mixed version of the album would have been a nice touch, but this is a minor complaint in the scheme of things.
Check out the clips below and grab yourself a copy on vinyl or digital now!