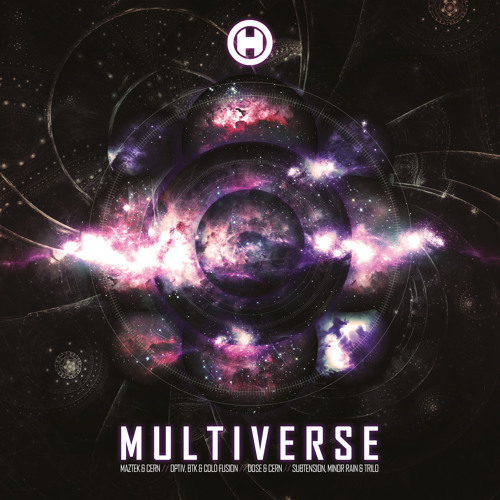 Hardware continue their unstoppable onslaught of neurofunk batterers with a fresh new EP of collabs from some of the biggest names on their roster. Maztek & Cern team up for the titular Multiverse, dropping big beats and a disgusting, squelchy set of bassline modulations. Next up regular duo Optiv & BTK get together with Cold Fusion on a techstep roller that harnesses the spirit of 90s sci-fi influenced D&B to great effect.
The pick of the bunch for me comes on Dose & Cern's irresistible One At A Time – rolling breaks, tight atmospheres and a memorable vocal snippet combine for a lethal dose of dancefloor tech with some tasty drum edits for added flavour. Finally the label's upstarts get together to close out the EP with a solid slice of glitched up neurofunk from Subtension, Trilo & Minor Rain. Check out the clips below and grab this on vinyl and digital from June 9th.
As an added bonus, Subtension has recorded a cheeky studio mix to promote the release and it's packed full of fresh dubs from the man himself alongside tracks from the EP and cuts from the wider world of D&B, all with a rolling techy vibe. Check it out!