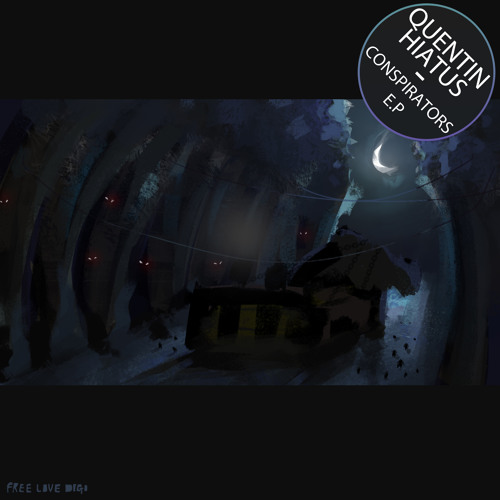 Quentin Hiatus returns to Free Love Digi with a fresh new EP of deeper beats. Nyctophilia sees Kryptomedic taking the mic with a brooding flow which is more spoken word than traditional rap, set to a backdrop of skittering hi-hats and dark ambience. New Spirit switches things up, with lush synths on the intro dropping into an energetic half-time beat interspersed with tons of bass texture.
Hear Me goes in deeper once again, sticking to the half-time rhythm but opting for sparser beats punctuated with spookily pitched vocals and warm sub. Finally Don't Touch That closes the EP out with the heaviest hitting riddim of the four tracks; booming kicks and snares and tons of percussive detail provide the backbone of the tune while synth swells and vocals ice the beat-laden cake.
Fans of the deeper and more experimental side of 170BPM should, as ever, be all over this! Check out the clips below and watch for the release dropping at all good digital stores from August 18th.
As a thank you for all the support he's received lately, the ever busy Quentin is also giving away a free track in the form of Save The Planet, a tribal drum workout with beautiful, soft pads that give the tune a muted euphoria. Stream below and grab it from Soundcloud here.