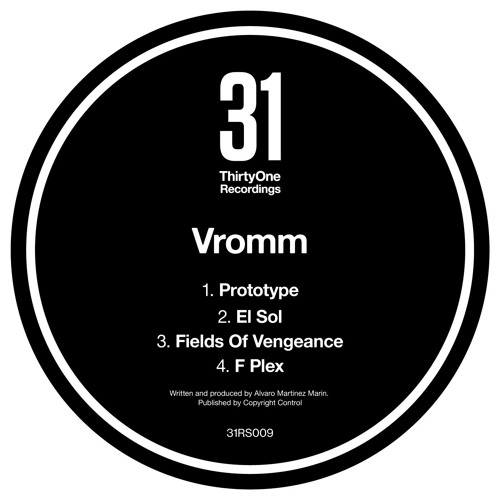 After a period of quiet for some three years Doc Scott's 31 Recordings is back in full swing, and since last year the label has released a solid stream of great new music. The latest EP release comes from Vromm, the new solo project from one member of eclectic electronic collective Various Production.
The beats on show here carry a deep, dark, tribal quality; while they were clearly designed with big soundsystems in mind, there's a definite "Room 2" vibe to the tracks. Intricate percussion, deftly crafted atmosphere and weighty groove define the EP through and through, and fans of the output on labels like Samurai Music and Nurtured Beatz are sure to lap this one up too. The EP is out now; check out the clips below and grab a copy from your favourite outlet.
You can also check out a guest mix from Vromm for KMag below, featuring tracks from the EP alongside beats from the likes of Dub Phizix, Gremlinz and Ink. Deeper beats!