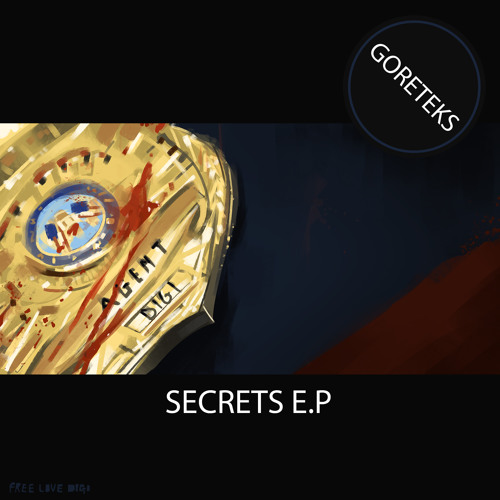 If you like your D&B grimey and militant, pay close attention! Goreteks, another of Denver's rising crop of D&B production outfits, bring their wares to Quentin Hiatus's Free Love Digi imprint and the EP is deadly from start to finish.
No Mercy kicks things off with a stomping halftime beat full of hard snares and cheeky drum fills, while the filtered bass roams in and out of the mix in an entirely threatening fashion. Silence is Golden ups the ante, showering down kicks and snares amongst the sea of dubbed out echoes and distorted bass. This one recalls some of SPKTRM's best material, and it sounds like the soundtrack to a distopian warzone, brutal business.
Secrets continues the menacing vibe; shades of Amit can be heard here, but with extra grit and angst. The percussion fills on this one really make the track, and the use of space makes the composition all the more powerful. Last but not least, Louder dials back the aggression a little for a tribal, echoing exploration with plenty of dubby twists and turns and a general air of simmering danger.
It's been some time since producers I've never heard have impressed me this much on a first listen. Check out the clips below and go pick this one up now!