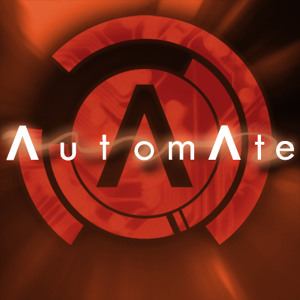 Label boss Deficit brings us another fine pair of tracks for AutomAte's Deep arm, including his first solo outing for the label. The Watchmen sees him teaming up with Peak on a brooding, snarling composition that does it's best to defy genre boundaries. Beats fall from all around in rapid syncopations but eschew the familiar D&B patterns in favour of wandering, tribal rhythms, while the bass growls away in the background and a bleeping melody dances over the top. The whole track has a superbly dystopian vibe to it, epitomized by the quote lifted from the Watchmen movie in the bridge.
Over on the flip, Eternum sees Deficit going it alone on another dark, eerie composition, blending a half-time rhythm with robotic bass and creepy sci fi FX sweeps. Once again there's tons of detail in the mix with all manner of weird percussion making an appearance over the backbone of kicks and snares. Once again we're treated to a cinematic quote in the breakdown, this time from Sherlock Homes. Clearly Deficit is a man who knows his movies as well as his music.
If you appreciate the weirder end of the 170BPM spectrum and the defter end of sound design you should definitely give these a listen; check out the clips below and watch out for the release dropping from October 13th.