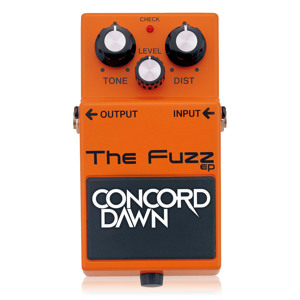 Concord Dawn brings us a hefty selection of dancefloor weapons on his latest EP, appropriately titled The Fuzz. The title track lives up to it's name with a massive distorted bassline driving the tune along at full pelt over a backbone of rolling breaks. Scratchy follows a similar pattern, with a tearing bass and beats combo fit to destroy any dancefloor.
Falling Down heads for slightly deeper territory, relaxing the bass vibrations to give Tali's vocal line space to breath. Trenchcoat dials it back up again, bringing us another bassline led stomper with a fuzzy low end riff reminiscent of early Upbeats material and every bit as gnarly. Head over to Beatport to pick this one up now!
As an added bonus, the man himself has cooked up a little minimix to promote the release. Check that out below!