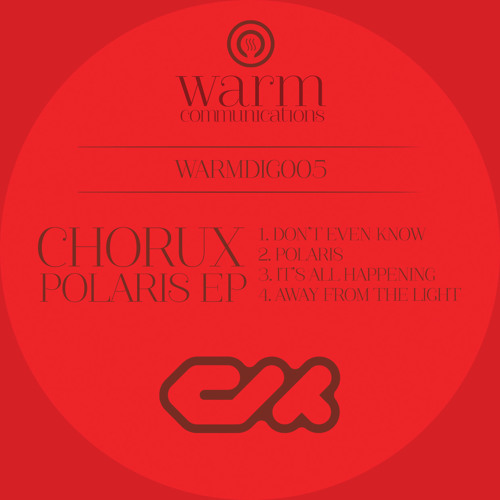 We've long been fans of Warm Communications here at the Dojo; the label's knack for releasing tracks which have dancefloor appeal without sacrificing musicality and soul is up there with the best of them, and their latest release from newcomer Chorux fits that mould perfectly.
Don't Even Know brings together a soulful vocal and classic liquid piano chords with a tough break and growling bassline for some of that tech-with-soul/liquid-with-teeth that we love so much. Polaris keeps the beats chunky and the bass growling but swaps the melancholy piano for a manic, sweeping, bleeping lead. Hints of dub and a playful tone make this one stand out.
That playful theme continues on It's All Happenning; this one's a deep, wobbly roller that should move a floor without any bother. Away From The Light closes things out with plenty of cheeky back and forth between the shimmering lead and the wompy bassline, each element coming to the fore before rapidly running for the shadows once again.
We'll definitely be keeping an eye out for more from Chorux in the future; check out the clips below and grab this one from your favourite digital store now!