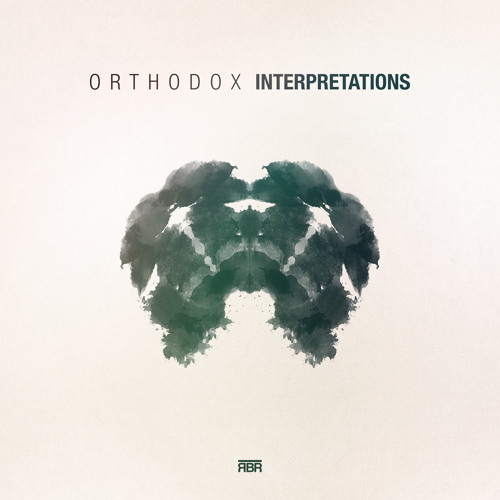 The latest release on Red Bar Records comes from aspiring Oxford-based producer Orthodox, who delivers his debut EP with a blend of soulful hip-hop instrumentals and smooth liquid D&B. We hit him up to found out a bit more about the release, his production approach and his plans for the future.
DNB Dojo: Hi Chris, thanks for taking the time. How are you today mate?
Orthodox: I'm doing well thanks Henry. The EP looks like it's doing well and I've recently got a blue tick on Facebook. It's the small things!
DD: So your new EP Interpretations has a fairly prominent hip-hop influence on it. Are they any producers or records that inspired you towards that sound?
O: Yeah for sure. I listen to loads of hip-hop and other downtempo music for inspiration for most of my tracks. Sometimes it's nice to gain influences from something a little against the grain from what you want to make to give your sound some originality. There is an instrumental hip-hop artist called Vanilla, anyone who hasn't heard of him get to know! I've been listening to a lot of his work recently and taking inspiration from his beat making.
So that's the beat side of things, on the melody front I've been re-listening to Bonobo's old albums and some 60's and 70's Jazz tracks like those from Herbie Hancock. I find the combination works really well for drum and bass particularly and makes for some interesting music!
DD: Production-wise, have you followed the old school hip-hop aesthetic in terms of crate-digging for vinyl to sample or using an MPC for beatmaking?
O: I've been keeping a weather eye out for old vinyl tracks that would be good for sampling and have definitely tried to include as much as possible. However, I've also got into the business of making my own samples. I like to record my piano through some small diaphragm condensers into a pre amp then basically run it through some processes to make it sound like an old record. Its working really well and I find it allows me to be much more creative.
DD: On the title track Interpretation you've got a switch up from hip-hop to D&B in the bridge, is that a stylistic choice to bridge the two styles on the EP, or was it designed to bridge the styles from a DJing perspective?
O: That track was never meant to change into drum and bass. I made it a few months before the EP was released and sat on it for a while because I thought it was missing something as the EP's title track. I tried a few times to switch it up but it never worked. But I kept at it and this one time it just seemed to work seamlessly so I progressed with it and now I have this really interesting piece of music that I think bridges that gap between hip-hop and drum and bass really well, and in the two sub genres I love most, instrumental and liquid.
DD: Away from the EP itself, what's your musical background, and what led you towards production?
O: I've been a self-taught musician from early childhood. I could play piano pretty well by age 10, drums by 12 and was pretty gifted on the strings from age 14. I never liked how when you were in a band you had to rely on others for the standard of the band as a whole. I came across FL studio and realised I could do all the musical elements I wanted in one go and just loved the concept of production.
I studied production from GCSE to Degree level and now I have this EP going with Red Bar, who have been incredible. Their knowledge of the industry and ability to get the best out of their artists is like something I've never seen before in the music industry.
DD: Lastly, what's next for Orthodox following on from this EP?
O: Eventually I hope to work towards an album, my debut album actually with Red Bar. But in the meantime there's been a lot of collaboration going on between me and other artists, some which you might not expect! I've been working with a Bristol based drum and bass producer who you might have heard of. He's suddenly come into the scene and is absolutely killing it at the moment. His style is different to mine but we work so well in the studio together and our sounds combine so brilliantly. Keep an eye on the Red Bar Records social pages to see what it's all about!
---
You can check out Orthodox's beautiful 6-track debut EP below; head over to Beatport or iTunes to grab a copy right now.