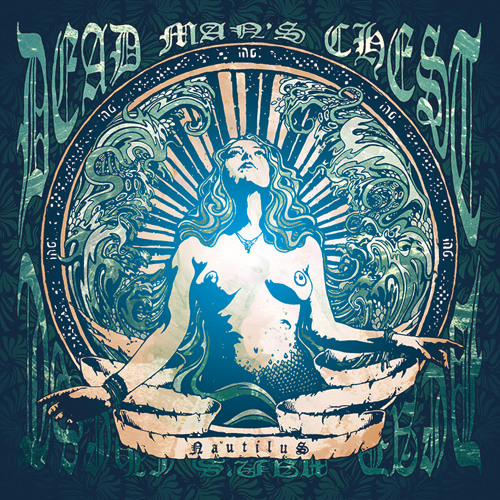 We really enjoyed Eveson's previous jungle explorations under the Dead Man's Chest alias so news of a second EP (and indeed a third to come) was met with enthusiasm here at Dojo HQ.
The sound he pioneered on the Dreamscapes EP is very much continued here, with more crusty breaks, old school-style sampling and an open minded approach to musical textures. The whole thing plays like a love letter to the scene that Eveson experienced through his treasured collection of rave mixtapes. Liquid '94 provides a perfect example, keeping things airy and almost ethereal in the first half before flipping round for an entirely darkside bassline on the second drop; an appropriate homage to the shifting tones of the original jungle raves.
The freedom and experimentation of early 90s dance music is present, with less concern for the rigid formulas that can make modern D&B a little sterile. The mixdowns too, punchy though they are have that warmth, crackle and general imperfection that is sorely missing from the perfectly engineered electronic music of today.
Overall it's another thoroughly enjoyable selection, and we're looking forward to the next volume already! Watch out for the release dropping on beautiful marbled vinyl (and digital) from August 7th, and if you can't wait hit the Ingredients Store for preorders.
If you want a bit more from Dead Man's Chest be sure to check out his latest mix to promote the release. Tracks from both EPs appear alongside classic selections from J Majik, Doc Scott, Dillinja and Omni Trio, and the results are absolutely delicious.