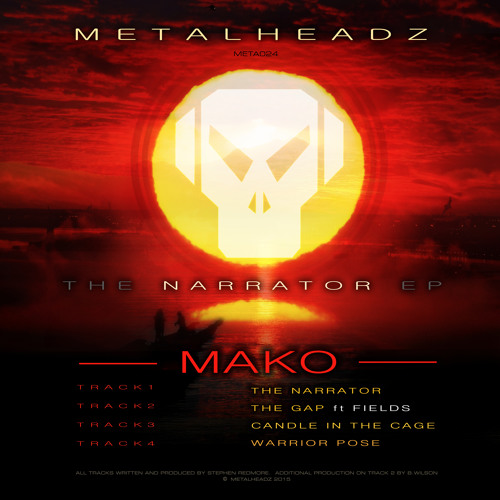 Mako's blend of tough yet nuanced techstep has won him plenty of plaudits over the last couple of years, with releases across some of the best labels in the scene, and his latest work for Metalheadz sees him at the top of his game.
There's an old school tinge to a lot of the work here, eschewing the hyper-technicality of modern D&B in favour of simple but effective basslines and detailed break chopping, a combo which proves just as weighty and just an energetic as any of the ultra modern productions found elsewhere. Possibly the finest example on this release comes on The Gap, an exercise in high octane percussion concussion in collaboration with frequent partner in crime Fields. The tension and intricacy of the track are pretty breathtaking, giving the impression that every completed work for Mako is a labour of love.
Shades of classic scene originators (notably Photek) can be heard in the EP, but Mako's talent is undoubtedly his ability to draw on these influences for inspiration without merely copycatting them. In a scene where originality is soon packaged and immitated, Mako succeeds in standing apart from other producers; The Narrator is a record that is distinctly 'headz while at the same time not quite like anything else on their recent roster.
Overall if you're looking for something with heft and soul in equal measure, this should be right up your alley. Check out the clips below and hit up the Metalheadz store to grab it on vinyl or digital right now.