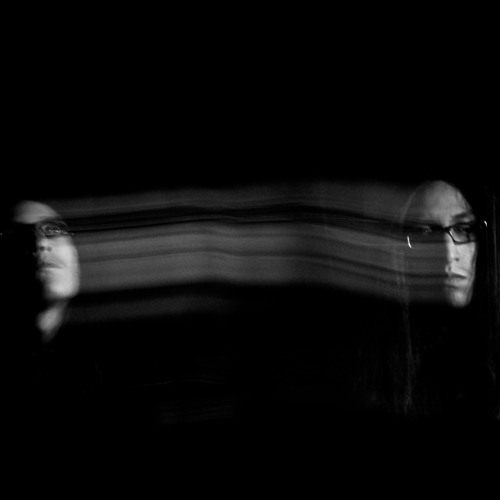 Lynch Kingsley's footwork-fusion style of D&B has impressed us massively here at the Dojo since we first came across him via last year's excellent Make Your Love EP. Naturally when we heard of new material for London's Flexout Audio we had to get the inside scoop! With that in mind we tracked down the Italian producer for a quick chat about his new EP and how his unique style has come together.
DNB Dojo: Hi Lynch! Thanks for answering our questions. How are you today?
Lynch Kingsley: Hello guys, I feel good thanks. I'm very excited for my debut show in London and all my new releases coming out on the next months, can't wait!
DD: So you've got a new EP coming out on Flexout, how did you hook up with the label for this release?
LK: I sent a few demos to Hyroglifics, it looks like he enjoyed my tracks so he played Horizon Line on one of the Critical Music Rinse.fm shows. From there Matt sent my demos to Retraflex, they loved them and so they decided to release some of my music.
DD: A couple of the tracks on the EP carry a very Japanese influence, can you tell us a little more about what inspired those tracks and where the vocal samples come from?
LK: I don't want to reveal the sources of the samples but I can say that my inspiration comes mainly from movies. I'm a big film nerd, I'm starting to study cinema at university this year. I mostly spend my time watching tons of movies, only auteur movies (mostly) of course. Japanese cinema especially is really incredible, their point of view is fascinating and very unusual, so I started creating kind of musical backgrounds to scenes that grip my mind somehow.
DD: Your music draws on the Chicago footwork/juke scene, how did you first hear that sound and begin to wrap it into your music? Do you think footwork will continue to have a lasting influence on the D&B scene?
LK: The first time I heard it was on Machinedrum's seminal LP Room(s). It was too weird for me at the time, I couldn't get into it, even though I was used to really crazy stuff. After digging deeper down the original Chicago sound for a while I started to enjoy it and when I started to listen to the crazy footwork/jungle blends (starting from the Philip D Kick material) I thought about experimenting with that formula.
Of course my first musical output was very experimental and diverse because I was trying lots of different things, not only footwork. However, in the end I naturally shifted to the higher BPM spectrum because I think it's amazingly flexible, you can easily vary through so many different moods and speeds. I think that's what the footwork influence reminded people of in the D&B scene (as well as the Autonomic experiments): the flexibility of its BPM range, that's why the footwork/juke ghost will haunt drum'n'bass for a very long time and will keep inspiring young artists.
DD: Romantique seems to bring in elements of Jazz and Hip-hop which aren't present on the other tracks, is this part of your musical background prior to getting involved in Drum & Bass?
LK: My first musical interest was hip-hop. I started listening to commercial crap at the age of 13 but later on I discovered Madlib, Atoms Family, Declaime, J Dilla, Dabrye etc. I was practically born and raised with it so I think it's an omnipresent influence in every single track I make. I'm also a big jazz fanatic, there's nothing better than jazz for me when it comes to music (besides shoegaze), although I don't listen to a lot of it anymore, being so busy with tons of movies to see and music to make. Sun Ra is the man, of course!
DD: What's next for Lynch Kingsley after this EP?
LK: I have tons of new music coming out in the latter part of this year on different labels. I don't want to reveal too many things but I can say that I have some new ideas to bring to life so I'll mainly be working on beats. Next year is gonna be full of surprises!
---
The rather fantastic Horizon Line EP drops on Flexout via all good digital stores on October 2nd. You can check that out below, and of course don't forget to check out Lynch's exclusive mix for the DNB Dojo Mix Series!