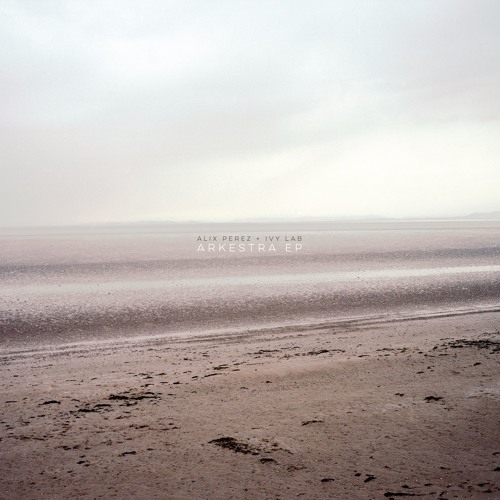 Once again we've been inundated with quality music in the Dojo inbox and despite the bonus extra day February has vanished before we could write it all up! Here's some coverage of the best of the rest including new music from Alix Perez & Ivy Lab, Calibre, Hanover, SCAR, Bone and more…
Alix Perez & Ivy Lab – Arkestra EP [Critical]
When it comes to deep liquid rollers charged with emotion, Alix Perez and Ivy Lab are among the absolute masters, and their brand new collaborative EP for Critical showcases that mastery in spades. The sublime Maiden edges out as the Dojo favourite but it's tough to pick favourites when the quality is this high. Fans of the Lab's 20/20 imprint or Perez's recent Shades project will also be pleased to find two stomping slices of glitchy halftime hip-hop alongside the rollers; wicked stuff! Hit up the Critical store to grab the EP on your format of choice right now.
Calibre – Shelflife 4 [Signature]
The ever prolific Calibre presents the fourth volume in his "from the archives" Shelflife series with the usual selection of overlooked gems. While perhaps not quite as good as some of the selections on the previous volume in the series, there's still plenty to enjoy here, not least fan favourite Marky collab Amen Tune. Head to the Signature store to grab the album on vinyl, CD or digital.
Rufige Kru – Dark Rider (SCAR Remix) [Razors Edge]
Metalheadz return with the latest in their occasional but excellent Razors Edge series and this time SCAR are on the buttons with a fresh remix of Goldie's anthemic Dark Rider. This is a perfect update to a hardcore classic, keeping the vibe of the original but bringing it right up to speed for inclusion in the D&B sets of 2016. Look to the 'headz store for a copy of this one.
Bone – Radiation EP [Faded Music]
We're big fans of both Bone and Faded Music here at the Dojo and the latest EP to surface on Fade's label is no exception to that rule! There's enjoyably tough tech outings on Brawl and Form & Void but for us the wonky synths of Radiation and the playful junglist syncopations of Pulsate steal the show.
dgoHn – All The Fuckin' As [Love Love Records]
Fans of the old school drumfunk purveyed in the mid 2000s by the likes of Paradox and Fracture will definitely enjoy this one; creepy atmospherics and some of the best break chopping we've heard in recent times, Paradox included! dgoHn's junglist tour de force on this EP has to be heard to be believed…serious sickness.
Hanover – Metropolis / Lost Moments [Terabyte]
Terabyte return to the main label program following the launch of sub-label Hardwired last year with a pair of slick new cuts from Leeds production team Hanover. Metropolis keeps things smooth and funky while Lost Moments blends jazz influences with harder breaks for a tasty flipside; chunky!
Alaska & Paradox – Sesi Mirage [Warm Communications]
More old school drumfunk shenanigans as Paradox resurrects his Alaska alias for Warm Comms. Sticking with the slightly odd notion from previous releases of his two aliases collaborating (D&B schizophrenia?), this new 12″ features two beautifully airy cuts with a hint of jungle and atmosphere that stretches out into the middle distance. Absolutely lush.
Nickbee – Another Dimension [Concussion]
Fresh Kent neurofunk imprint Concussion return with their second release and this time the beats come from Ukrainian tech wizard Nickbee. Featuring his usual combination of innovative riddims, tough beats and bass and slick atmospherics, these hit the spot nicely for fans of darker music which still retains some musicality.
Thomas B – Full Clip [Free Love Digi]
The latest from Thomas B for Quentin Hiatus's Free Love Digi features quite simply one of the rudest basslines we've heard in some time. Fans of EPROM and big fat swaggering low end should be all over this!
HumaNature, Skeletone, Silence Groove – There's Delight EP [Fokuz]
Last up for this month, Fokuz bring us another of their customary selections of slick liquid rollers. Crisp, jazzy liquid all the way across three wicked new tracks; can't say fairer than that!